Unofficial Telegram channels in Russia report that under the terms of Yevgeny Prigozhin's will, his assets and control of his business empire were bequeathed to his 25-year-old son Pavel, CNN reported Monday, citing News.ro.
Pavlo Prigozhin, son of Yevgeny Prigozhin
Photo: Not provided / WillWest News / Profimedia
In August, Evgeny Prigozhin, a former associate of Vladimir Putin and the owner of Wagner's mercenary company, died in a plane crash.
One of the Telegram channels called "Port" claims to have received a copy of Prigozhin's will and published its image. The document, believed to have been notarized on March 2, names Prigozhin's 25-year-old son, Pavel, as the sole heir to his vast assets, including the Wagner group.
An unofficial source suggests that Pavlo Prigozhin filed an inheritance claim on September 8.
The port also claims that Pavlo is ready to collect all debts to his father, estimating that the Ministry of Defense of Russia owes Prigozhin's business empire up to 800 million dollars. It is impossible to verify this figure, reports CNN.
Provagner channels refer to the story that Prigozhin's son Pavlo, as the main beneficiary of his father's will, is negotiating the transfer of Wagner's structures to the Russian Guard. There is still a lack of evidence, but a convenient way to avoid falling under the MO. https://t.co/oxV00M7f7P pic.twitter.com/tvWcUU6P1C

— Jack Margolin (@Jack_Mrgln) October 2, 2023
Pavlo Prigozhin will actively negotiate the return of Wagner's soldiers to the front in Ukraine
In June, after Prigozhin's short-lived rebellion against the country's military leadership, President Vladimir Putin announced that his companies had received 86 billion rubles (about $850 million) in funding from the Ministry of Defense between May 2022 and May 2023. In addition, Prigozhin's Concord catering company earned 80 billion rubles from government contracts to supply food to the Russian military, Putin said at the time.
Telegram channels associated with "Wagner" report that Pavlo Prigozhin is actively negotiating the return of "Wagner" personnel to the combat zone in Ukraine. The claim cannot be verified, and it is unclear whether the Wagner fighters will be integrated into various military structures, CNN writes.
The Gray Zone Telegram channel, which has repeatedly written about Wagner and Yevgeny Prigozhin, said that Pavlo is negotiating with the elite Russian forces of Rosgvardia to return Wagner's fighters to the war in Ukraine.
The Russian Guard received much of Wagner's heavy weaponry after the private military company was disarmed in the wake of the uprising.
CNN says it cannot independently verify these accounts or the authenticity of the will.
____
Follow the latest events of the war in Ukraine LIVETEXT on HotNews.ro
Source: Hot News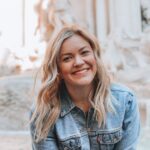 Ashley Bailey is a talented author and journalist known for her writing on trending topics. Currently working at 247 news reel, she brings readers fresh perspectives on current issues. With her well-researched and thought-provoking articles, she captures the zeitgeist and stays ahead of the latest trends. Ashley's writing is a must-read for anyone interested in staying up-to-date with the latest developments.