According to Reuters, a US judge has ruled that a group of vehicle owners must file complaints that the company misrepresented Autopilot functions in mediation rather than in court.
Autopilot on Tesla Model 3
Photo: Melpomenem, Dreamstime.com
The decision means Tesla will not have to face class action lawsuits on behalf of much larger groups of vehicle owners.
U.S. District Judge Heywood Gilliam in Oakland, Calif., said in a ruling issued Saturday that the four Tesla owners who filed the proposed class action last year agreed to the mediation when they accepted its terms and conditions when they bought cars through the website Tesla.
A fifth plaintiff, who did not sign the arbitration agreement, waited too long to file suit, Gilliam ruled, dismissing that plaintiff's claims.
Andrew Kirtley, an attorney for some of the plaintiffs, said he is prepared to file thousands of individual arbitration cases on behalf of Tesla customers.
"It shows that Tesla is unwilling to defend its marketing practices publicly, in a public court, and instead fought to have several of these complaints sent to mediation," Kirtley said.
Tesla has been accused of repeatedly falsely claiming that its Advanced Driver Assistance Systems (ADAS) technology was on the verge of fully self-driving cars.
The plaintiffs all said they paid thousands of dollars to purchase optional ADAS technology when they bought Tesla cars between 2017 and 2022.
But instead of delivering on its promises, Tesla's technology was unreliable and led to crashes, injuries and deaths, the plaintiffs claimed.
Tesla denies any wrongdoing. The company requested that the claims be referred to mediation.
On Saturday, Gilliam rejected claims by the plaintiffs that the agreements signed by the four plaintiffs were not legally binding.
The decision comes amid the first US lawsuit over allegations that Tesla's Autopilot feature led to deaths because it was based on unproven experimental technology that should not have been sold to the public.
The plaintiffs in the suit, filed in California state court, allege the Autopilot system caused the Model 3 to veer off a freeway near Los Angeles at 105 km/h (65 mph), crash into a palm tree and burst into flames , killing and injuring the owner. two passengers.
Tesla said the accident was caused by driver error.
The U.S. National Highway Traffic Safety Administration (NHTSA) requested more information from Tesla in July about its Autopilot driver assistance system, threatening the U.S. automaker with a hefty fine if it doesn't comply, according to a document published Thursday by AFP.
The request, dated July 3, is about obtaining data on changes made by Tesla to the Autopilot system, the safety aspect of which is under review by the regulator as early as 2021. (Photo: Melpomenem, Dreamstime.com)
Source: Hot News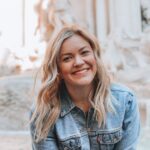 Ashley Bailey is a talented author and journalist known for her writing on trending topics. Currently working at 247 news reel, she brings readers fresh perspectives on current issues. With her well-researched and thought-provoking articles, she captures the zeitgeist and stays ahead of the latest trends. Ashley's writing is a must-read for anyone interested in staying up-to-date with the latest developments.