A nightclub where 13 people died in a massive fire in Murcia on Sunday was subject to a one-year administrative order to close, but the order was not complied with, authorities in the southeastern Spanish city said on Monday, AFP reported.
Fire in the Spanish club
Photo: Handout / AFP / Profimedia
According to Antonio Navarro, the deputy mayor of Murcia, the municipality decreed that the discotheque would cease operations in January 2022, and then ordered the enforcement of that decision in October, which should have led to the discotheque's closure.
The suspension was issued because the company that ran the venue only had a license for one disco, Teatre, while it opened another in part of the same premises, Fonda Milagros, where the fatal fire occurred, he said. assuring that none of them is thus entitled to be discovered.
"The last stage was the execution order from October 2022, and from that moment there was an actual violation (of the closure order) by the company," Antonio Navarro insisted, without giving further information about the possible cause of the fire.
When asked about the inability of the government to implement its decision, he promised that the city hall would make sure that "all responsibility" was determined by the courts.
In turn, the heads of the institutions denied this and claimed that everything was fine with them. "No one informed us that there was no longer a valid license," said their lawyer, Francisco Adan.
"We are cooperating with the competent authorities and trust them to find out the facts," the Fonda Milagros night club said in a message on social networks.
At least 13 people died early Sunday morning in a fire that broke out at a discotheque in the southeastern Spanish city of Murcia.
The fire, which broke out around 06:00 local time at the disco on Calle Atalayas in Murcia, an area with several nightclubs, happened inside and was extremely serious, according to the city's mayor, Jose Ballesta.
Source: Hot News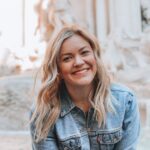 Ashley Bailey is a talented author and journalist known for her writing on trending topics. Currently working at 247 news reel, she brings readers fresh perspectives on current issues. With her well-researched and thought-provoking articles, she captures the zeitgeist and stays ahead of the latest trends. Ashley's writing is a must-read for anyone interested in staying up-to-date with the latest developments.