Deputy Prime Minister, Minister of Foreign Affairs Antonio Tajani met with the President of Ukraine Volodymyr Zelenskyi on the sidelines of the EU Foreign Affairs Council in Kyiv. As it turned out, the meeting with Tajani is one of the few that the Ukrainian leader had, apart from the meeting with Borrell, "in the spirit of great and special mutual friendship between the governments", according to the Italian media, quoted by Rador Radio Romania. .
Antonio Tajani
Photo: Agerpres
The head of the Italian Foreign Ministry confirmed that Ukraine will be a priority of Italy's G7 agenda, and Zelensky welcomed today's statement on Italy's patronage in the reconstruction of Odesa.
Italy is ready to help Ukraine in the protection of infrastructure and in view of the coming winter and is already working on the eighth package of weapons that will be sent to Kyiv, Deputy Prime Minister and Minister of Foreign Affairs Antonio Tajani said during the meeting that he has . with Zelenskyi in Kyiv.
Tajani also assured that Italy will specifically help Ukraine during its accession to the EU and through the support of some institutions, for example, the Financial Guard.
Source: Hot News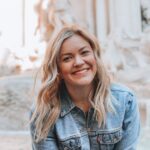 Ashley Bailey is a talented author and journalist known for her writing on trending topics. Currently working at 247 news reel, she brings readers fresh perspectives on current issues. With her well-researched and thought-provoking articles, she captures the zeitgeist and stays ahead of the latest trends. Ashley's writing is a must-read for anyone interested in staying up-to-date with the latest developments.