Dwayne Johnson topped Forbes' list of highest-paid actors in 2020 thanks to Netflix's $23.5 million for The Red Message. And although the amount seems huge, he is not even among the top ten highest paid roles
Hollywood
Photo: David George / Alamy / Alamy / Profimedia
10 highest paid roles of all time
10. Adam Sandler: "Stupid Six" – $62.5 million
In 2017, Adam Sandler signed a four-film deal with Netflix worth around $250 million. That's $62.5 million per film. The first film – "The Ridiculous Six" scored 0% on Rotten Tomatoes, but these millions are a consolation prize for the bad reviews received, writes gobankingrates.com.
9. Harrison Ford: "Indiana Jones and the Kingdom of the Crystal Skull" – $65 million
Harrison Ford was already semi-retired when Paramount invited him to star in the fourth installment of the 2008 Indiana Jones film series, Indiana Jones and the Kingdom of the Crystal Skull. So the studio essentially made him an offer he couldn't refuse: Paramount agreed to split nearly all of the film's profits (after the studio reimbursed production and advertising costs) between Ford, Steven Spielberg and George Lucas. This made Ford $65 million richer.
8. Johnny Depp: "Alice in Wonderland" – $68 million
Johnny Depp made millions playing the Mad Hatter in Alice in Wonderland — and he didn't even have to work hard for it. According to an analysis by 24/7 Wall Street, Depp spoke 661 words in the film, making him one of the highest-paid actors who speak very little.
7. Sandra Bullock: "Gravity" – $70 million
For the role of an astronaut in the film "Gravity", Sandra Bullock signed an agreement with Warner Bros. which included a $20 million advance, 15% of gross fees, 15% of film distribution, as well as a percentage of television and ancillary revenue, writes The Hollywood Reporter. All this brought a salary of at least 70 million dollars.
6. Tom Cruise: "Mission Impossible – Ghost Protocol" – $75 million
Even though Mission: Impossible 3 flopped at the box office, Tom Cruise was paid well to return to the franchise in the fourth installment, Mission: Impossible – Ghost Protocol. And he did not regret it.
5. Robert Downey Jr.: "Avengers: Infinity War" – $75 million
According to The Hollywood Reporter, Robert Downey Jr. "negotiated a unique financial deal with the head of the studio. [Marvel] Kevin Feige. As part of the deal to play Iron Man, Downey earned at least $75 million from 2018's Avengers: Infinity War, which grossed more than $2 billion.
4. Keanu Reeves: "The Matrix" – $83 million
According to The Hollywood Reporter, Keanu Reeves earned about $250 million from the three Matrix films, or about $83 million per film.
3. Johnny Depp: "Pirates of the Caribbean" – $90 million
Disney paid Johnny Depp $90 million for filming in each of the "Pirates of the Caribbean" movies, Forbes writes. With five films in the series, that's a total payout of $450 million.
Even Depp said he was paid a "ridiculous amount" to play Captain Jack Sparrow.
2. Will Smith: "Men in Black 3" – $100 million
Will Smith earned $100 million from the film, a hefty chunk of his $624 million total.
1. Bruce Willis: "The Sixth Sense" – $115 million
Playing dead wasn't too painful for Bruce Willis. The actor made a deal when he signed on to star in The Sixth Sense … in addition to a $20 million salary, an additional 17% of the revenue, and additional rental rights. Willis earned $115 million for this movie alone.
Source: Hot News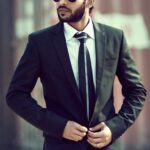 Joseph Wages is an entertainment journalist, known for his unique and engaging writing style. He currently works at 247 News Reel, where he covers the latest in entertainment news and provides in-depth analysis on the film, television, and music industries. With a keen eye for detail and a love for all things entertainment, Joseph's writing is both informative and entertaining. Follow Joseph for the latest entertainment industry updates and behind-the-scenes insights.