India's central bank leaves interest rate unchanged
India's central bank on Thursday kept its key lending index unchanged at 6.5%, citing easing inflationary pressures.
However, Reserve Bank of India (RBI) Governor Shaktikanta Das has warned that monetary conditions will remain tight for some time.
"The Monetary Policy Committee has decided to remain focused on removing accommodation to ensure that inflation progressively aligns with the target while supporting growth," Das said.
"Inflation is still above target, and being within the tolerance range is not enough. Our target is to hit the 4.0 percent target going forward," he added.
Inflation in India peaked at 7.79% in April 2022 – well above the MPC's target of two to six percent – before slowly falling to 4.7% in April 2023. This is primarily due to Russia's invasion of Ukraine and the resulting disruption to global trade and rising international fuel prices.
Source: DW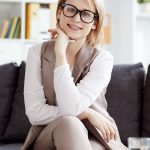 Lori Barajas is an accomplished journalist, known for her insightful and thought-provoking writing on economy. She currently works as a writer at 247 news reel. With a passion for understanding the economy, Lori's writing delves deep into the financial issues that matter most, providing readers with a unique perspective on current events.