The OTE Group continues its investment program to expand fiber to home network (FTTH). Last year, 350,000 more homes gained access to optical fiber, and that number will reach 1.4 million by the end of 2023, OTE President and CEO Michalis Chamaz said at yesterday's AGM. By 2027, the group plans to cover 2/3 of the total number of lines in the country, or 3 million homes and businesses. "In 2022, we launched a major free broadband speed boost initiative to reward our loyal customers. As a result, we ended the year with a significant increase in the number of users of high-speed networks, the number of fiber optic subscribers reached almost 1.5 million," said Mr. Shamaz.
In the field of mobile communications, OTE's immediate priority is the continuous development of 5G networks. At the end of 2022, the telecommunications group reached 80% coverage of the population, aiming to reach 90% in 2023 and over 90% in major cities.
The Group also focuses on the development of new activities. In this direction, it records high growth rates in the field of business clients (B2B) and IT projects, while OTE, according to Mr. Shamaz, is "if not the largest, then one of the largest IT companies." Last year, ICT service revenues grew by 26% and are expected to continue to grow with the Recovery Fund.
The goal of the group is to cover 2/3 of all lines of the country.
The diversification goal is also served by the online food ordering platform BOX, which launched in 2019 and provides access to more than 11,000 stores in 70 cities in Greece. As well as the new Payzy mobile payment app for everyday transactions launched by OTE in late 2022 with over 100,000 active customers.
In fiscal 2022, revenue and operating margin (Ebitda) grew by 4%, with a corresponding 24% increase in cash flow. "This strong performance is a real achievement and confirms the determination, enthusiasm and commitment of all OTE employees," said Mr. Shamaz.
Source: Kathimerini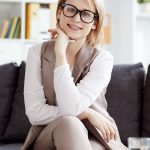 Lori Barajas is an accomplished journalist, known for her insightful and thought-provoking writing on economy. She currently works as a writer at 247 news reel. With a passion for understanding the economy, Lori's writing delves deep into the financial issues that matter most, providing readers with a unique perspective on current events.