Cagliari vs. Bari, the first leg of the Serie A playoff final, is scheduled for Thursday, June 8 at 9:30 p.m. at the Arena Sardinia and will be broadcast live on the Antena Play platform. streaming (the answer will be on June 11, 2023).
football stadium
Photo: Oleksiy Sidorov | Dreamstime.com
Cagliari after just one season and Bari after 12 seasons are looking to return to the elite of Italian football. Both teams set a goal at the beginning of the current championship.
Cagliari, the team coached by Claudio Ranieri, finished the league in 5th place with 60 points and had to play a knockout match against Venezia 2-1 (a) to reach the semi-finals where they passed Parma, after 3-2 (a) and 0-0 (d).
Cagliari have just one defeat in their last 18 official matches (they have won six of their last seven matches) and have not lost at home since October 1, 2022 (they have played 17 home matches since then).
It should be noted that between 2004 and now, Cagliari has only played in Serie B for two seasons: 2015-2016, when it was ranked 1st and directly promoted, and 2022-2023 (the current season), when it already reached the final Serie A promotion playoffs.
Cagliari have Rezvan Marin under contract for two more years, on loan this season at Empoli, a team that could make a permanent move for him for a fee of nine million euros.
Bari, coached by Michele Mignani, finished the season in 3rd place, well behind the first two places that were directly eligible for promotion, and entered this promotion play-off directly in the semi-finals, where they got past South Tyrol, after 1-0 (d) and 1-0 (a).
Bari moved to Serie B in the summer of 2022, having spent a year in Serie D (where they were relegated due to financial problems) and a further three years in Serie C, before last playing in Serie A in the 2010-2011 season.
In two Serie B matches this season, Bari won the round at Cagliari 1-0 (Cedirra 77), so they couldn't do better in return at home. draw, score 1-1 (Antenucci 90+6 / Lapadula 3).
Probable teams
Cagliari: Radunovich – Zappa, Dossena, Obert, Dentello Azzi – Macumbu, Deyola – Nandez, Kourfalidis, Luvumbo – Lapadula.
Bari: Caprile – Dorval, Di Cesare, Vicari, Matino – Bellomo, Maiello, Maita – Cheddar, Esposito, Moraccioli.
Superbet offers odds of 1.22 on the 1X prediction: a home win or a draw in the match Cagliari – Bari.
| Cagliari – Bari | 1X | | |
| --- | --- | --- | --- |
| Quota | 1.22 | | |
* the tariff is valid at the time of publication of the article
"Photo source: Dreamstime"
Source: Hot News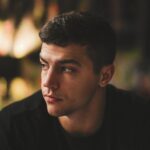 David Jack is a sports author at 247 News Reel, known for his informative writing on sports topics. With extensive knowledge and experience, he provides readers with a deep understanding of the latest sports advancements and trends. David's insightful articles have earned him a reputation as a skilled and reliable writer.