About 200 passengers were evacuated from the train on Wednesday evening after it burst into flames while passing through an underground tunnel, Austrian authorities said.
A total of 45 passengers suffered minor injuries, possibly due to smoke inhalation, local police told AFP.
A train bound for Hamburg (Germany) and Amsterdam (Netherlands) was passing through a tunnel near the Austrian Alps city of Innsbruck in the evening when an overhead power line was cut, a spokesman for the Austrian railway company ÖBB told AFP. .
In addition to passengers, the train included vehicles, one of which caught fire due to the fall of a cut cable, the press service explained.
"The fire was extinguished at 22:19. [τοπική ώρα· 23:19 ώρα Ελλάδας] and the hasty evacuation of passengers ended at 23:40 [00:40]", the spokesman added.
The ÖBB train left Vienna on Wednesday evening and was due to arrive in Amsterdam on Thursday morning.
Source: RES-IPE
Source: Kathimerini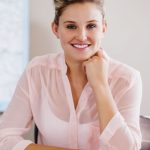 Anna White is a journalist at 247 News Reel, where she writes on world news and current events. She is known for her insightful analysis and compelling storytelling. Anna's articles have been widely read and shared, earning her a reputation as a talented and respected journalist. She delivers in-depth and accurate understanding of the world's most pressing issues.