Zelensky: We are preparing the approach of our victory
On the 401st day of Russia's full-scale military invasion of Ukraine, Russian troops continue to try to keep the neighboring country's captured settlements in check. Ukraine's armed forces and territorial defense units resist aggression. It is impossible to verify the statements of representatives of both sides from independent sources. According to the UN, more than 16 million Ukrainians have already left their homes. DW is following developments on Friday, March 31 (Moscow time).
++00.05++
President of Ukraine Volodymyr Zelensky in the evening's video message to fellow citizens, he briefly summarized the results of 400 days of the country's resistance to the military invasion of the Russian Federation. "Four hundred days of our defense against large-scale aggression. This is a colossal path we have traveled," said the head of state, thanking the Ukrainian military and all those who support them. According to Zelensky, Ukraine is now preparing "active actions" to bring victory closer. "We are preparing our next steps, our active actions. We are preparing the approach of our victory", said the president.
Chronicle of events March 29 2:00 pm – 11:59 pm >>>
Chronicle of events March 29 00:00 – 13:59 >>>
Source: DW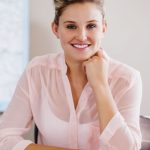 Anna White is a journalist at 247 News Reel, where she writes on world news and current events. She is known for her insightful analysis and compelling storytelling. Anna's articles have been widely read and shared, earning her a reputation as a talented and respected journalist. She delivers in-depth and accurate understanding of the world's most pressing issues.