A train derailed Thursday in the United States and several ethanol tank cars caught fire, prompting the evacuation of residents in the area two months after a similar incident in Ohio, police said, according to AFP, citing Agerpres.
The train derailed in Raymond, Minnesota
Photo: Kerem Yücel/AP/Profimedia
The Burlington Northern Santa Fe (BNSF) train derailed around 01:00 local time (0600 GMT) in Raymond, Minnesota.
"Firefighters from Raymond and several nearby towns responded to the scene where several tank cars had derailed and caught fire," Kandiohi County Sheriff Eric Tollefson said in a statement. These cars carried a "form of ethanol" and others carried corn syrup.
An evacuation order has been issued for people living about 800 meters from the derailment area, and travel to the town of Raymond is not recommended, the statement said.
According to US Transportation Secretary Pete Buttigieg, there is currently no information on possible dead or injured, clarifying on Twitter that he is "closely monitoring the situation."
A similar incident on the railway also happened two months ago
The accident comes two months after a freight train derailed in East Palestine, Ohio, causing a major fire and the evacuation of hundreds of people.
This train was carrying, among other things, vinyl chloride, a carcinogenic and highly flammable substance used in the production of plastics.
The authorities' response, which carried out a "controlled" spill of vinyl chloride to avoid a possible explosion that released toxic fumes, drew sharp criticism, with residents reporting nausea and headaches. The investigation is still ongoing.
Derailments are common in the U.S., with 1,164 train derailments in 2022, an average of 3 per day, according to the railroad.
Source: Hot News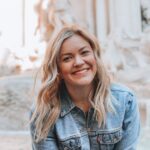 Ashley Bailey is a talented author and journalist known for her writing on trending topics. Currently working at 247 news reel, she brings readers fresh perspectives on current issues. With her well-researched and thought-provoking articles, she captures the zeitgeist and stays ahead of the latest trends. Ashley's writing is a must-read for anyone interested in staying up-to-date with the latest developments.