Two people were killed and eight others were injured Russian strikes with "scattered weapons" this afternoon in Kramatorsk, in Eastern Ukraineaccording to the mayor.
"Russia continues to terrorize. Consequences of the shelling of Kramatorsk from cluster weapons: two dead and 8 wounded, three seriously," Mayor Alexander Goncharenko wrote on his Facebook page.
As a result of the bombing, 12 residential buildings and 14 public utilities were destroyed.
AFP reporters said they heard ten near-simultaneous explosions a few minutes before 4 p.m. local time and then saw smoke rising from a park in the south of the city. A little later, in an area about 2 kilometers from the site of the first bombing, ten more similar explosions sounded.
Second attack this week
A woman was killed in the park. During the second explosion, the taxi driver was seriously injured. "He briefly came to me and was about to leave. I said goodbye to her, closed the door and after a few seconds I heard explosions," said 46-year-old woman Lena, to whose house the driver came.
In front of the entrance to the house, a red taxi parked there was destroyed by fragments: the tires burst and all the windows were shattered.
Kramatorsk was attacked for the second time this week. On Tuesday, one person died, three were injured, and six houses were destroyed.
Kramatorsk, which had a population of 150,000 before the war, is near Bakhmut and has been at the center of hostilities for many months. Since the capture of the city of Donetsk in 2014 by pro-Russian forces, Kramatorsk has been playing the role of the seat of Ukrainian local authorities. In April 2022, a Russian missile hit the city's train station, killing 60 civilians while waiting for a train to depart.
Source: APE-MEB, AFP.
Source: Kathimerini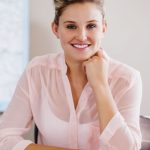 Anna White is a journalist at 247 News Reel, where she writes on world news and current events. She is known for her insightful analysis and compelling storytelling. Anna's articles have been widely read and shared, earning her a reputation as a talented and respected journalist. She delivers in-depth and accurate understanding of the world's most pressing issues.