The "Magnificent Seven" of the US stock market registered new increases in the value of their shares in the context when the turbulence with the dismissal of Sam Altman from OpenAI again drew the attention of investors to artificial intelligence, writes Markets Insider.
New York Stock Exchange
Photo: Michael M. Santiago/Getty Images/Profimedia
The companies in question — Apple, Amazon, Microsoft, Alphabet (Google's parent company), Nvidia, Meta and Tesla — rose by $150 billion in market capitalization in one day of trading on the New York Stock Exchange.
The biggest gainer was Microsoft, as this name was the most mentioned in the financial press after the announcement of the co-optation of Sam Altman to the company, a real coup in one of the most high-profile scandals in the history of Silicon Valley. .
According to data from the specialized website Refinitiv, before the close of trading on Monday, the price of Microsoft shares increased by 2%, which led to an increase in market capitalization by 57 billion dollars. Microsoft's total market value is now $2.8 trillion.
Nvidia has had a good start to the week in the context of when it is about to publish its financial data, and analysts are expecting more good results.
The reason why Nvidia's stock price always rises when artificial intelligence or related developments cause excitement is that the chipmaker dominates the market for high-performance graphics cards (GPUs) used to train and operate AI systems.
Nvidia, the champion of the US stock market in 2023
Enthusiasm for artificial intelligence and its dominance in the GPU market have made Nvidia the best-performing stock in the benchmark S&P 500 this year.
Nvidia's share price also rose 2.3% on Monday, pushing its market capitalization to $1.2 trillion, which was unimaginable just a few years ago when the company was known to gamers for the graphics cards it made for video games.
Nvidia's market capitalization increased by $27 billion on Monday after shares rose more than 2 percent.
The other 5 companies from the "magnificent 7" group, so named due to their sometimes impressive growth in the stock market, as well as the fact that they own technologies with future growth prospects – Apple, Alphabet, Amazon, Meta Platforms and Tesla – also increased their market capitalization for 66 billion dollars.
Their share prices started to rise again in early November after a bad three months, so Monday's new price increase is not only related to OpenAI developments.
Source: Hot News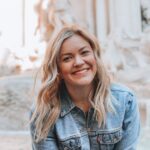 Ashley Bailey is a talented author and journalist known for her writing on trending topics. Currently working at 247 news reel, she brings readers fresh perspectives on current issues. With her well-researched and thought-provoking articles, she captures the zeitgeist and stays ahead of the latest trends. Ashley's writing is a must-read for anyone interested in staying up-to-date with the latest developments.