Vaillant, a global reference brand, is one of the largest manufacturers of heating systems, operating in the field of heating and ventilation technology since 1874. A traditional German brand with an impeccable reputation for providing innovative technology, it warmly fulfills the promises made by the market and consumers.
Heating solutions for a sustainable future
Photo: Vaillant
When it comes to heating systems, efficiency, environmental safety and user comfort are important. Vaillant presents aroTHERM plus, an innovative heat pump that combines all these aspects in one advanced system.
aroTHERM plus is an ideal solution for modernization. Its compact design and easy installation make this heat pump an excellent choice for both existing and new buildings. A distinctive feature of aroTHERM plus is the natural refrigerant R290, which is used in the refrigeration circuit, which allows reaching high supply temperatures of up to 75°C. This means that aroTHERM plus can be used in existing installations with space heating radiators that still work efficiently, providing optimal thermal comfort throughout the house. Regardless of your heating needs, aroTHERM plus is ready to provide excellent performance.
Advantages of aroTHERM plus
Vaillant aroTHERM plus heat pump is an innovative and environmentally friendly solution. It uses future technology and natural refrigerant R290, thus reducing the carbon footprint. Thanks to its outstanding efficiency, it offers not only comfort for users, but also safety for the environment. Its ingenious design makes it easy to install and saves space, making it ideal for retrofitting. AroTHERM plus is a complete heating system that combines advanced technologies, components and accessories to meet the most demanding customer requirements. Robust, flexible and easy to install, this heat pump offers a sustainable solution for heating, cooling and domestic hot water and is ready to meet the future needs of consumers.
Regardless of the type of construction, be it new homes, retrofits or hybrid systems, the aroTHERM plus heat pump from Vaillant is the ideal choice. This universal solution is suitable both for single-family houses with limited space in the technical room where the product is planned to be installed, and for multi-apartment buildings.
Advantages of an environmentally friendly heat pump
Reducing carbon emissions – minimizing emissions to protect the environment: switching from a traditional installation to aroTHERM plus saves an average of 4,260 kg of CO2 emissions per year.
All in one solution – A compact solution for preparing domestic hot water: UniTOWER combines a hot water storage tank and all hydraulic components in one elegant device. For higher requirements, a hydraulic station in combination with a larger hot water tank is recommended.
Always under control – Full system control with sensoCOMFORT: control all Vaillant heating devices via the touch screen and using the myVaillant app.
Let the heat escape – proven environmental friendliness pays off: a big advantage for new buildings; You can cool your home with a heat pump by reversing its process.
Low Noise – Silent operation to keep everyone happy: Among the quietest in its class: 30dB(A) noise level at 3 meters in night mode.
For more information and technical details about the Vaillant aroTHERM plus heat pump, visit the official Vaillant website: https://www.vaillant.com.ro/produse/pompe-de-caldura/arotherm-plus.html
Article supported by Vaillant
Source: Hot News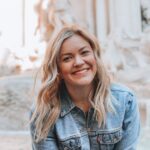 Ashley Bailey is a talented author and journalist known for her writing on trending topics. Currently working at 247 news reel, she brings readers fresh perspectives on current issues. With her well-researched and thought-provoking articles, she captures the zeitgeist and stays ahead of the latest trends. Ashley's writing is a must-read for anyone interested in staying up-to-date with the latest developments.