A Manhattan grand jury has indicted Donald Trump in an investigation into money paid to porn star Stormy Daniels to buy her silence, becoming the first former US president to face criminal charges even as he made a fresh bid for the White House, the New York newspaper reported Thursday Times, cited by Reuters.
Donald Trump
Photo: Cheriss May/NurPhoto/Shutterstock Editorial/Profimedia
The charges stemming from an investigation led by Democratic Manhattan District Attorney Alvin Bragg could change the 2024 presidential race. Trump has previously said he would continue to campaign for the Republican nomination if he is charged with a crime.
Trump, 76, sought re-election in 2020, but was defeated by Democrat Joe Biden.
Trump falsely claimed he lost to Biden because of widespread election fraud and called the investigation that led to his indictment a "political witch hunt."
Bragg's office last year secured a criminal conviction against the businessman-turned-politician's real estate company.
Sexual relations with two women
A grand jury convened by Bragg in January began hearing evidence about Trump's role in paying Daniels days before the 2016 presidential election, which he ultimately won.
Daniels, a well-known actress and director of adult films whose real name is Stephanie Clifford, said she received money in exchange for silence about a sexual relationship she had with Trump in 2006, according to Reuters.
The former president's personal attorney, Michael Cohen, said Trump directed payments to Daniels and another woman, former Playboy model Karen McDougal, who also said she had a sexual relationship with him. Trump denies having a relationship with any of these women.
Federal prosecutors reviewed the 2018 payment to Daniels that led to Cohen's prison sentence, but did not file charges against Trump.
No former or current president of the United States has ever faced criminal charges.
Two more criminal proceedings
Trump also faced two criminal investigations by a special counsel appointed by US Attorney General Merrick Garland and one by a local district attorney in Georgia.
Trump, an aggressive figure in American politics, has been impeached twice by the House of Representatives: once in 2019 for his conduct in Ukraine and again in 2021 for an attack on the US Capitol by his supporters. Both times he was acquitted by the Senate.
He leads his primary challengers for his party's nomination with 43 percent of Republicans in a February Reuters/Ipsos poll, compared with 31 percent for his closest challenger, Florida Gov. Ron DeSantis, who has yet to announce his candidacy. Biden is expected to run for re-election.
On March 18, Trump tweeted that he expected to be arrested on March 21 and called on his supporters to protest to "take back our nation," echoing his calls before the attack on the U.S. Capitol on January 6, 2021.
Source: Hot News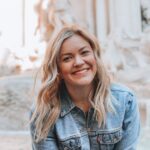 Ashley Bailey is a talented author and journalist known for her writing on trending topics. Currently working at 247 news reel, she brings readers fresh perspectives on current issues. With her well-researched and thought-provoking articles, she captures the zeitgeist and stays ahead of the latest trends. Ashley's writing is a must-read for anyone interested in staying up-to-date with the latest developments.