The President of Ukraine, Volodymyr Zelenskyy, says that these 400 days, since Ukraine defended itself against large-scale aggression, are a "colossal journey". It shows that Ukrainians are preparing their next steps. "Ukraine will win. Because freedom and justice, humanity and respect, the peace that people deserve, must prevail," he emphasizes.
Volodymyr Zelenskyi
Photo: ABACA / Abaca Press / Profimedia
"Four hundred days… Four hundred days of our defense against large-scale aggression. This is a colossal journey that I have lived. All together – all who fought and are fighting for Ukraine. Who cared and cares about the state and Ukrainians. Who helped and helps our logistics. Which strengthened and are strengthening Ukrainian stability. That February, Ukraine experienced the worst days. I also survived this winter. Behind these words is a colossal effort…", Volodymyr Zelenskyi's message sent on Thursday evening reads, News.ro reports.
He went on to show that the Ukrainians also overcame the last spring, "which changed the course of the war in favor of our defense", that the last summer and autumn proved that the spring liberation of the northern regions was not an accident. Zelensky noted that the world will not forget the heroism of Ukrainians in the battles for Kyiv, Chernihiv and Sumy regions, the recapture of Kharkiv and Kherson regions, the defense of Bakhmut and Donbas in general.
"We are preparing the next steps, current actions. We are preparing to get closer to victory. What is the strength of Ukraine? If your intentions are good, everyone will be on your side and help you. Today, on the 400th day of resistance, large-scale resistance, I want to thank everyone in the whole world who stands by Ukraine. Who share our interpretation of freedom. Which supports the search for justice. Who have the same strong convictions as we, Ukrainians… conviction that the world should be built on rules, on civilized rules – on the rules of humanity, respect and peace. Therefore, Ukraine will win. Because freedom and justice, humanity and respect, the peace that people deserve, must prevail," Zelensky emphasized.
The President of Ukraine added that he thanks the soldiers and sailors, sergeants, officers and generals.
"Thank you to everyone and everyone who is holding this front – the front of protecting what is best for humanity. Front to protect what is best for you and me – our Ukraine. United, victorious and free forever," said Volodymyr Zelenskyi.
He also thanked those who help the families of the victims.
"Ukraine will win at the front. Ukraine will win in recovery. Ukraine will win in restoring justice. We will not leave a trace of Russia on our land. And we will not leave any enemy unpunished. We are preparing news about it," Zelenskyy said.
He said that this day was the most active for him, listed several meetings and discussions and noted: "And tomorrow will be active. To the maximum. We will do everything so that the day will come soon when I can thank you, dear Ukrainians, for our victory!"
___
Follow the latest events of the war in Ukraine LIVETEXT on HotNews.ro
Source: Hot News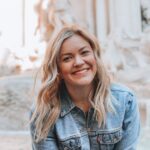 Ashley Bailey is a talented author and journalist known for her writing on trending topics. Currently working at 247 news reel, she brings readers fresh perspectives on current issues. With her well-researched and thought-provoking articles, she captures the zeitgeist and stays ahead of the latest trends. Ashley's writing is a must-read for anyone interested in staying up-to-date with the latest developments.