TAIPED announced that, in cooperation with the Ministry of Health and competent medical regions, it is conducting a total of 28 tenders with a budget of 144.2 million euros for infrastructure upgrades in 28 hospitals, 57 health centers and three multifunctional regional centers. clinics.
The budget for the current tenders for the modernization of hospital facilities is 63.8 million euros, and for the modernization of medical centers and polyclinics – 80.4 million euros. The Strategic Contracts Group (PPF) will immediately announce new tenders from this year for the reconstruction of nine hospitals, 45 polyclinics and a multifunctional regional polyclinic (PPI) with a total budget of 81.8 million euros.
In the next period, TAIPED is expected to publish dozens of new tenders for the modernization of premises in more than 40 hospitals and 50 medical centers and CPAs, many of which are located on islands and in critical areas. In total, the Fund has so far held tenders for projects in 96 hospitals and more than 150 health centers and PPE, with a budget of 453 million euros.
The projects concern, among other things, the construction of buildings to add new and upgrade existing clinics and departments, the modernization of emergency departments in hospitals, and the energy and functional modernization of the infrastructure of medical centers and PPE.
These are activities with a strong social, environmental and economic impact, given that they will contribute to a radical reform of the infrastructure of the national health system for the benefit of citizens and the national economy through the creation of new jobs.
They will also contribute to overcoming the effects of the climate crisis and meeting national targets for reducing greenhouse gas emissions under the European Environment Agreement, given that a large number of health posts will be upgraded to energy.
The projects are part of the Greece 2.0 National Recovery and Resilience Plan and are funded by the EU – NextGenerationEU.
Source: Kathimerini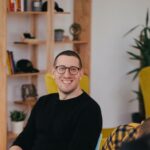 Jason Root is an accomplished author and journalist, known for his in-depth and informative writing on healthcare topics. He currently works as a writer at 247 News Reel, where he has established himself as a respected voice in the healthcare industry. With a passion for healthcare and an analytical mind, Jason's writing provides readers with a unique perspective on healthcare.