Date for blood donation with a few "clicks" leads the National Blood Donation Center, launching a new digital application "Donate Blood".
The new app (app), available on the App Store (iOS) and Google Play (Android), will premiere at a two-day blood donation event organized by the National Blood Donation Center next weekend (May 13 and 14) in Syntagma. , in the multifunctional hall of the Syntagma metro station and hours from 10.30. until 15.30.
Those who "download" the application to their mobile phone can, by opening a personal account during a simple registration, sign up for a specific blood donation, choosing a day and time that is convenient for them. They will also be able to find out if they qualify to donate blood by answering a few short questions.
At the moment, the application lists only those for the upcoming weekend as available blood donations, on the occasion of which the application is in pilot mode. According to EKEA, its content will then be enriched, including more and more agencies and associations that organize voluntary blood donation campaigns to become a full-fledged useful object for blood donors. So, in the near future, a voluntary blood donor – the user of the application will be informed about all ongoing blood donations and choose which one to participate in and what hours to serve him. Accordingly, he will be able to change the appointment the day before blood donation.
EKEA's transition to the digital age in terms of blood donation registration is being driven in the context of attracting more new and stable blood donors who will donate blood at least twice a year, and programming to cover the country's needs over the next year. . It should be recalled that during certain periods of the year, for example, in the months in the "heart" of summer, when most people plan holidays, as well as in the winter months, when viruses make many blood donors "inactive", it is common to observe an acute shortage of blood, a fact that is of direct importance for patients with polytransfusion.
30 units of blood per 1000 inhabitants

According to EKEA, 523,230 units of blood were collected in Greece last year, and another 20,000 units were imported by the Swiss Red Cross under a related agreement. 65% of the units collected in Greece were voluntary and the rest were "replenishing blood", as blood donated by relatives and friends of patients receiving services in hospitals is called.
On average, 30 units of blood are donated per 1,000 inhabitants in Greece. The largest voluntary blood donation is observed in Epirus and Crete: more than 36 units of blood per 1000 inhabitants. At the opposite end are the Aegean Islands and Central Greece (20 and 21 units per 1,000 inhabitants, respectively). Approximately 25 units per 1000 inhabitants are collected in Attica.
In recent years, there has been an increase in the number of new blood donors who donate blood for the first time, from 54,368 in 2020 to 63,501 in 2021 and to 95,743 last year, which EKEA wants to translate into a stable blood supply. The Center estimates that the number of active voluntary blood donors is around 260,000. If they donated blood twice a year, the needs of the country would be met without asking relatives of patients to donate blood for replacement."
EKEA reminds you that to donate blood you need to:
– be between the ages of 18 and 65
– a light snack before donating blood
– Get at least five hours of sleep the night before and
– if he had a tattoo or piercing, then four months have passed.
Source: Kathimerini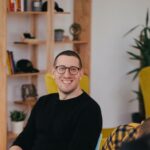 Jason Root is an accomplished author and journalist, known for his in-depth and informative writing on healthcare topics. He currently works as a writer at 247 News Reel, where he has established himself as a respected voice in the healthcare industry. With a passion for healthcare and an analytical mind, Jason's writing provides readers with a unique perspective on healthcare.