While reading at "small" hours or flipping through a mobile phone under the covers is a common bedtime habit, pregnant women maybe they should turn off the lights earlier to reduce the risk of exposure gestational diabetes mellitus.
According to the Royal College of Obstetricians and Gynecologists, gestational diabetes affects at least 4-5 out of 100 women during pregnancy. If it is not adjusted properly, it can lead to complications and even health problems for the baby.
A new study published in the American Journal of Obstetrics and Gynecology shows that pregnant women exposed to higher levels of light three hours before bedtime are more likely to develop diabetes during pregnancy.
"Light at night may be an underestimated risk of serious pregnancy complications," Dr. Mindy Kim of Northwestern University, who led the study.
Among other studies, researchers have previously found that people who work in shifts are at a greater risk of developing type 2 diabetes, while more exposure to artificial light at night is also associated with a greater risk of the same condition.
Exposure to artificial light at night is thought to suppress levels of the hormone melatonin, disrupt the biological clock, and affect various metabolic processes such as blood sugar regulation.
"While we cannot prove this with this observational study, similar mechanisms may be at work in pregnant women," Kim notes.
Between 2011 and 2013, Kim and her colleagues asked 741 pregnant women in the United States who were in their second trimester of pregnancy to wear wrist-based light sensors and complete a daily sleep diary for a week.
The researchers divided a sample of women into three groups based on their average exposure to dim light during the three hours before bed. The results showed that 16 of 247 women who spent about 1.7 hours in dim light developed diabetes during pregnancy, compared to 12 of those who spent about 2.2 hours in dim light and three who who spent about 2.6 hours.
Although, the scientists note, this is a small number of women from the general sample who developed gestational diabetes, the study shows a trend.
"Women who spend the least time in dim light are five times more likely to develop gestational diabetes than those who spend the most time," says Kim.
However, she notes that the good news of the study is that it is relatively easy for the person concerned to take action: "Starting three hours before bedtime, try to dim the lights whenever possible," she recommends, adding that this also applies to exposure to devices such as mobile phones. "Try to keep them away if possible. If not, then at least dim the backlight of the screen or turn on the night mode.
Source: Guardian
Source: Kathimerini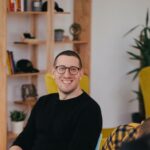 Jason Root is an accomplished author and journalist, known for his in-depth and informative writing on healthcare topics. He currently works as a writer at 247 News Reel, where he has established himself as a respected voice in the healthcare industry. With a passion for healthcare and an analytical mind, Jason's writing provides readers with a unique perspective on healthcare.