According to a report published on Monday by the International Road Transport Union (IRU), there is a need for more than three million truck drivers worldwide, and this figure will double in the next five years, AFP reported, citing Agerpres.
Volvo truck
Photo: Taina Sohlman / Dreamstime.com
A total of 7% of truck driver jobs currently available cannot be filled, according to a study of 4,700 transport companies from 36 countries in Europe, Asia and America.
The shortage worsened during 2023, with more than half of companies having trouble hiring qualified drivers. However, Europe and the US were less affected as inflation caused a reduction in consumption and, as a result, demand for transport services, the IRU said.
The driver shortage could worsen over the next five years, particularly in China, Europe and Turkey, where the driving workforce is aging and there are few truck drivers under the age of 25, creating a "demographic time bomb", the IRU said.
By 2028, there could be a shortage of seven million truck drivers, which will complicate logistics flows and increase transportation costs. The IRU is calling on governments to promote and accelerate the training of young people in road transport professions by lowering the minimum age for entry into the profession and to improve funding for vocational training.
Furthermore, given that only 6% of truck drivers were women in the countries included in this study, the feminization of the profession should be encouraged, according to the IRU. But the attractiveness of this job is limited by long periods of time away from home and difficult working conditions.
One solution would obviously be electric trucks, but they are more difficult to electrify than cars, and the market recently took a hit after Nikola recently recalled all of its electric trucks and stopped selling them.
PHOTO article: Taina Sohlman / Dreamstime.com.
Source: Hot News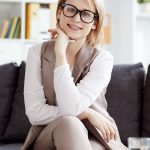 Lori Barajas is an accomplished journalist, known for her insightful and thought-provoking writing on economy. She currently works as a writer at 247 news reel. With a passion for understanding the economy, Lori's writing delves deep into the financial issues that matter most, providing readers with a unique perspective on current events.