​More than 500 of OpenAI's 770 employees have said they will resign unless the company's board of directors, which was the source of this crisis, resigns. Employees say they will leave Microsoft, a division to be led by Sam Altman, "en masse".
Sam Altman, former CEO of OpenAI
Photo: JUSTIN SULLIVAN / Getty images / Profimedia
In the letter, the employees say that OpenAI has come a long way in the field of artificial intelligence thanks to CEO Sam Altman. The text says that the entire process of removing Sam Altman and Greg Brockman undermines the company and its mission.
Why Sam Altman's Removal from OpenAI's Leadership Upset and Surprised Many People – Behind the Scenes of the Silicon Valley Mega Scandal
"The board's conduct has clearly shown that it is incompetent to manage OpenAI," the text also said.
The letter comes hours after Microsoft announced it had hired Sam Altman for a complex artificial intelligence project.
Source: Guardian
Source: Hot News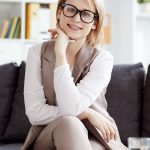 Lori Barajas is an accomplished journalist, known for her insightful and thought-provoking writing on economy. She currently works as a writer at 247 news reel. With a passion for understanding the economy, Lori's writing delves deep into the financial issues that matter most, providing readers with a unique perspective on current events.