Long-term contracts for the purchase and sale of electricity (PSA) from photovoltaic plants, which will be built by the joint venture RWE Meton Energy – PPC Renewables, were signed by Iron, a subsidiary of GEK TERNA. It will supply about 192 gigawatt-hours of green electricity annually. The PPAs relate to three separate bilateral contracts for the purchase of electricity from the respective photovoltaic installations, covering a time horizon of 10 and 12 contract years.
Electricity will be generated by the Lakkia Mine, Rodonas and Anargyroi 3 photovoltaic plants to be built in the West Macedonia region. An investment decision for these stations, as well as two additional stations, was recently made by RWE and its partner in Greece, PPC Renewables, through their joint venture. Relevant construction work is already underway. It is expected that 5 projects with a total capacity of about 210 MWp (175 MW AC) will be fully operational by the end of the first quarter of 2024.
Optimus Energy, the largest Renewable Energy (FoSE) representative in Greece and a subsidiary of the Iron Group, supports PPA by offering long-term PV representative contracts covering balancing services and access to the wholesale energy market.
The PSAs, said Iron Group General Manager Lucas Dimitriou, will allow the group to meet part of its supply portfolio needs and will be another step in its commitment to supply renewable electricity to its customers. "This agreement highlights Iron's leading role in the new era of SPS in Greece, which Iron launched in 2021 as the first vertically integrated energy company to purchase and offer its end customers, on a long-term basis, clean energy generated by renewable energy plants," – he said.
At the same time, Optimus Energy and the consortium of RWE and PPC Renewables are innovating by signing the first long-term hospitality contracts. "These contracts help Optimus Energy expand its leading role in the Greek market towards providing essential representation services, which are a key component of the long-term PPA," said Optimus Energy Chairman of the Board of Directors. , Costas Basli. RWE is one of the world's leading renewable energy companies and has a large environmental portfolio. RWE's power trading division is already supplying clean energy to many large industrial customers in Europe and the US through PPAs from its own factories as well as third party renewable energy projects.
SPS, as noted by the company in a related statement, are another important pillar of Iron's corporate client portfolio, while contributing to Optimus Energy's long-term leadership in the overall representation of renewable energy plants. At the same time, SPS are helping to ensure the long-term profitability of three photovoltaic power plants being built in the area of ​​the former lignite mines in Amintayo by a joint venture between RWE and PPC Renewables.
Source: Kathimerini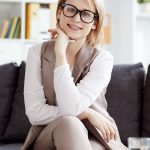 Lori Barajas is an accomplished journalist, known for her insightful and thought-provoking writing on economy. She currently works as a writer at 247 news reel. With a passion for understanding the economy, Lori's writing delves deep into the financial issues that matter most, providing readers with a unique perspective on current events.