​CFR Călători has announced that Sun Trains to Constanța and resorts will run from 16 June to 10/11 September. What is the schedule of these trains, how long do they run and how much is the ticket? In the article you can also read about private trains to Constanta and Mangalia.
train
Photo: Vlad Barza / HotNews.ro
There are many trains to Litoral, from five companies, and most of them from CFR Călători. The state-owned company has announced that there will be 32 direct trains (16 weekends/16 weekends including respective branches) out of which 18 trains (9 weekends/9 weekends) have Mangalia as destination/departure. There are long-distance trains from cities such as Arad, Oradea, Timisoara, Satu Mare, Tirgu Mures, Cluj-Napoca, Sibiu, Resita, Suceava, Iasi and Craiova.
Trips will be long, some carriages will not have air conditioners, delays are possible. The train will be a profitable option for a trip to the sea, but it is important to get a ticket at least 2-3 weeks in advance.
A ticket from one end of the country to the other costs more than 150 lei, and separate compartments are available for those who want to travel in excellent conditions.
The presence of private companies Regio Călători, Astra TC, Transferoviar and Softtrans is also important.
Trains to Litoral from different parts of the country
Bucharest – Constanta, 226 km
More than 20 trains run every day, the first one leaves at 3:22, the last one at 9:00 p.m. There are several from Baneasa station, but also one from Obor. In IR, the ticket costs 65 lei. Most trains take about 2 and a half hours. There are ten direct trains from Bucharest to Mangalia, which also stop at seaside resorts (Eforie, Costinesti, Neptune).
At 21.48 the last train from Constanţa to Bucharest departs.
The Constanta – Mangalia section takes more than an hour, the fastest train takes 63 minutes for 43 km, and the slowest takes 102 minutes.
On the return journey, there is a CFR Călători train, which takes an hour and 47 minutes with long stops.
Brasov – Constanta, 391 km
Eight trains will run daily in each direction, of which six CFR Călători and two Regio Călători. IC Tomis Express is the fastest, four and a half hours, 100 lei, and the rest take about 5 hours. On IR, the ticket costs 87 lei, but there are also cheaper R trains. The fastest train is IC 538 (Brasov 7:00 – Constanta 11:30).
There are three trains to Brasov from Constanta to Brasov every 37 minutes (17.05 – 17.42).
Craiova – Mangalia, 477 km, 8 hours
The train IR 1994 departs from Craiova at 4.13 and arrives in Mangalia at 12.17. Train R 8808 departs from Mangalia at 12.30 and arrives in Craiova at 21.01. The ticket costs 105 lei.
There is also a private Softrans train: Craiova (6.27) – Constanta (12.34).
Arad – Mangalia, 872 km, 16 hours
Train IR 1992 departs Arad at 18.04 and arrives in Mangalia at 10.21, on a slow route via Petrosani and Craiova.
IR 1920: Arad (18.50) – Mangalia (11.25).
R 8818: Mangalia (18.50) – Arad (11.25).
The ticket costs 147 lei for 2nd class and 190 lei for a six-seater bed. In the single accommodation option, the price is 403 lei.
Astra Transcarpathic has a direct Arad – Constanța train that departs at 20.05 and arrives at 9.59, via Timisoara – Craiova, on the very slow route 100. On the return journey, the Astra train departs from Constanța at 17.35 and arrives in Arad at 7.33. A 2nd class ticket costs 155 lei, a bunk bed with four beds costs 200 lei. Probably the most expensive domestic traffic ticket is 421 lei, Dormit Lux Single.
Timisoara – Mangalia, 793 km, 13 hours
The departure of train IR 1992 is scheduled for 18.09 from Timisoara, arrival in Mangalia is scheduled for 9.00. The train has a branch from Rešita (departure at 18.25), where a group of carriages joins the train from Timisoara.
IR 1990: Mangalia (19.36) – Timisoara (10.46), Resica (10.19).
Sibiu – Mangalia
IR 1921 departs Sibiu at 18.45 and arrives in Mangalia at 08.05, on a slow route via Rymnica Vilca, Piatra Olt, Pitesti.
R 2100 Sibiu (4.06) – Constanta (12.50) via Brasov.
IR 1926: Constanta (14.00) – Sibiu (22.52) via Brasov.
IR 1914 Mangalia (18.18) – Sibiu (7.33) via Râmnicul Vâlcea. The ticket costs 120 lei for a 2nd class seat.
Iasi – Mangalia, 530 km, 9 hours
The IR 1982 train departs from Iasi at 21:27 and arrives Mangalia at 6:43.
R 8822: Mangalia (20.21) – Iasi (6.04) via Braille – Current.
Oradea – Mangalia, 909 km, 17 and a half hours
IR 1932 departs at 4:21 PM from Oradea and arrives at Mangalia at 9:56 AM.
IR 1930 Mangalia (15.53) – Oradea (9.24)
A ticket on the route Oradea – Mangalia costs 190 lei for a six-seater sleeper and 307 lei for a sleeping car with two seats in the cabin.
Satu Mare – Mangalia, 941 km, 7 p.m
1941 Indian Rupees
Satu Mare (13.20) – Mangalia (8.31)
Group Tirgu Mures (18.58) – Mangalia (8.31)
Group Cluj (16:30) – Mangalia (8:31)
On the return journey, departure from Mangalia at 15.11, scheduled arrival at 09.47 in Satu Mare, 04.09 in Tirgu Mures and 06.50 in Cluj.
Suceava – Mangalia, 573 km, 9 hours
Train IRN 1952 departs from Suceava at 20.31 and arrives in Mangalia at 5.13 via Buzeu – Feurei – Feteşti.
IR 1954: Mangalia (21.40) – Suceava (6.51). The ticket costs 116 lei for 2nd class.
Buzeu – Mangalia, 251 km
The private operator TFC has a direct train (IR 10083) that departs from Buzău at 8.47am and arrives at its destination four hours later. The price is 80 lei. On the return journey, the train departs from Mangalia at 14.05 and takes 4 hours and 11 minutes.
Source: Hot News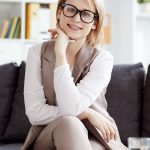 Lori Barajas is an accomplished journalist, known for her insightful and thought-provoking writing on economy. She currently works as a writer at 247 news reel. With a passion for understanding the economy, Lori's writing delves deep into the financial issues that matter most, providing readers with a unique perspective on current events.