Ukrainian President Volodymyr Zelensky said on Thursday that he visited the flooded southern Kherson region and discussed the situation after the destruction of the New Kakhovka dam, allegedly as a result of Russian sabotage.
"Many important issues were discussed. The operational situation in the region as a result of a natural disaster, the removal of the population from areas of possible flooding, the elimination of an emergency caused by a dam breakthrough, the organization of life support in flooded areas, etc.," the Ukrainian leader said. – the message says in Telegram.
"As well as the prospects for restoring the ecosystem of the region and the operational combat situation in the area of ​​a man-made disaster," he added.
He also indicated that he himself visited the evacuated area, on the free lands of Kherson.
Earlier Thursday, the Ukrainian governor of Kherson said 600 square kilometers of the region had been flooded, most of it on the Russian-held river bank, and that nearly 2,000 people had already fled the affected areas.
"It is important to assess the damage, allocate funds for compensation to residents affected by the disaster, and develop a program to compensate for losses or relocate businesses to the Kherson region," Zelensky said.
Meanwhile, the other side emphasizes that there is a big problem with mines dug by water that came out of the dam and descended into flooded areas, posing a danger to the population, the TASS news agency reported.
Source: Reuters, TASS
Source: Kathimerini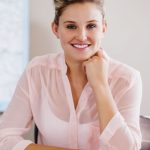 Anna White is a journalist at 247 News Reel, where she writes on world news and current events. She is known for her insightful analysis and compelling storytelling. Anna's articles have been widely read and shared, earning her a reputation as a talented and respected journalist. She delivers in-depth and accurate understanding of the world's most pressing issues.