According to US media reports, including CNN and the New York Times, federal prosecutors have informed Donald Trump's lawyers that the former president is personally the subject of an investigation into the handling of White House records, in particular classified documents.
This is a new stage in the investigation of the case, which may mean that the authorities are preparing to bring charges against the former president. The new legal headache is added to several others facing a Republican who dreams of "reclaiming" the presidency in 2024.
The tycoon is accused of taking entire boxes of documents, including top secrets, when he left Washington in 2021 and refusing to return them, in violation of federal law.
The Trump campaign has yet to comment on these reports.
Lawyers for the former president met with Justice Department officials on Monday, including Special Counsel Jack Smith, who has been tasked with independently overseeing the investigation, according to CNN.
Another criminal investigation against the former president concerns attempts by him and several of his allies to overturn the results of the 2020 election when he was defeated by Democrat Joe Biden.
In August 2022, federal police seized about 13,000 documents from Mr. Trump's home in Mar-a-Lago, Palm Beach, Florida. About 100 were classified, although his lawyer assured him that all the secrets had already been returned.
The former president defended his withholding of the documents, saying he declassified them while still in office. He did not provide evidence of this, his lawyers did not make such statements.
Mr Trump first president in US history to face criminal chargesfor falsifying business documents related to the payment of money to a former porn star in order to buy her silence about past affairs in the run-up to the 2016 election, which he won.
Source: RES-IPE
Source: Kathimerini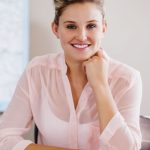 Anna White is a journalist at 247 News Reel, where she writes on world news and current events. She is known for her insightful analysis and compelling storytelling. Anna's articles have been widely read and shared, earning her a reputation as a talented and respected journalist. She delivers in-depth and accurate understanding of the world's most pressing issues.