Masks are returning to North America, this time not because of the coronavirus. A cloud of smog from large wildfires in eastern Canada covering much of the northeastern United States in the past 24 hours.led to a recommendation to millions of people to wear N95 masks due to the toxic atmosphere, and authorities warned of health risks to residents with respiratory problems.
In NYC, thick smoke obscured the Statue of Liberty and the skyscrapers of Manhattan.
The Air Quality Index, the U.S. Environmental Protection Agency's measure of air pollution, topped 400 in Syracuse, New York and Pennsylvania's Lehigh Valley.
It is noted that 50 is considered good air quality, and any number over 300 is considered "dangerous" even for healthy people.
Characteristic is the time-lapse that has spread around social networks and shows how the urban atmosphere of the "Big Apple" turns into a terrible "Martian" scene in just three hours.
Check out this almost incredible timelapse of wildfire smoke as it engulfs the World Trade Center and the New York skyline.

Those who are vulnerable to poor air quality, including the elderly and young children, should limit their time outdoors whenever possible.

Read more: https://t.co/ChRuWv7X6E pic.twitter.com/mtKtLun8lN

— NWS New York, NY (@NWSNewYorkNY) June 7, 2023
New York Governor Katie Hotchul announced yesterday, Wednesday, that the city will provide residents with one million masks. "This is a temporary situation. This is not a Covid pandemic," she explained, assuring that the bus and train network has high-quality filtration systems that keep them safe.
Visibility has decreased so much that the US Civil Aviation Administration (FAA) deceleration of air traffic and it got to the point where ground flights.
BREAKING: Footage of the George Washington Bridge connecting New Jersey and New York amidst wildfire smoke in Canada.pic.twitter.com/d3FhjdRy6W

— Spectator Index (@spectatorindex) June 7, 2023
Emergency air quality advisories due to wildfires in Canada went into effect yesterday. over 100 million AmericansThis was explained to Agence France-Presse by the Environmental Protection Service (EPA).
New York's skyscrapers, which can be seen for miles on a clear day, became almost invisible as wildfire smoke from Canada enveloped the US East Coast https://t.co/O90sVgQ46g pic.twitter.com/JNrCVHTUHM

— Reuters (@Reuters) June 7, 2023
Toxic smoke from wildfires in Canada is expected to persist over the northern US until Saturday. "This phenomenon will be with us for some time yet," said meteorologist Brian Ramsey.
The state of North Carolina, located 3,500 km from the Canadian border, declared a state of emergency on Tuesday "due to a sharp increase in the content of suspended particles in the air as a result of forest fires." Local authorities are advising residents, especially those with asthma, to stay at home with windows closed. Satellite images yesterday showed that the thickest smoke was over the provinces of Quebec, Ontario, and also over the US state of New York.
Pollution in New York: Times Square plunged into fog due to smoke from wildfires in Canada pic.twitter.com/CybTz7lelZ

— BFMTV (@BFMTV) June 7, 2023
Source: BBC/Associated Press/Financial Times.
Source: Kathimerini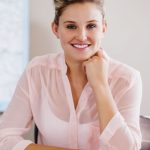 Anna White is a journalist at 247 News Reel, where she writes on world news and current events. She is known for her insightful analysis and compelling storytelling. Anna's articles have been widely read and shared, earning her a reputation as a talented and respected journalist. She delivers in-depth and accurate understanding of the world's most pressing issues.