North Korea launched a missile that likely carried a satellite on Tuesday, South Korea and Japan said, marking Pyongyang's third attempt this year to launch a reconnaissance satellite, Reuters reported.
Missile launch in North Korea
Photo: STR / AFP / Profimedia
The Japanese government has issued an emergency warning for residents of the south of the country to protect themselves from the possible threat of a North Korean missile.
Through its J-Alert broadcasting system, Japan said Pyongyang appeared to have fired a missile, sending a warning to the people of Okinawa.
South Korea's military said the missile was likely carrying a reconnaissance satellite and was launched southward.
North Korea has told Japan it plans to launch a satellite between Wednesday and December 1.
Japan's coast guard said on Tuesday that the North had announced a launch in the direction of the Yellow and East China seas.
South Korea's state-run Maritime Safety Agency warned ships of the planned launch for the same areas as previous launches.
North Korea has tried twice to launch what it says are spy satellites since the start of this year, but South Korean officials have said in recent days that they appear likely to try again soon.
Source: Hot News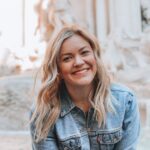 Ashley Bailey is a talented author and journalist known for her writing on trending topics. Currently working at 247 news reel, she brings readers fresh perspectives on current issues. With her well-researched and thought-provoking articles, she captures the zeitgeist and stays ahead of the latest trends. Ashley's writing is a must-read for anyone interested in staying up-to-date with the latest developments.