This year marks the 25th anniversary of the founding of AROBS Transilvania Software. In 1998, AROBS meant a group of friends in an apartment in Cluj-Napoca. Today, AROBS is the largest technology company listed on the Bucharest Stock Exchange, in terms of liquidity, with more than 1,200 employees and group-level employees.
AROBS Transilvania software
Photo: AROBS
What happened in these 25 years?
AROBS has become one of the most relevant software service providers and software product developers in Romania. The company with 100% Romanian capital has teams in 11 cities of the country, and at the international level is present in 9 other countries, on 3 continents – USA, Great Britain, Germany, Holland, Belgium, Poland, Hungary, Moldova, Indonesia.
In recent years, the company has grown both due to the increase in the number of customers and acquisitions in Romania and abroad. Thus, we have expanded our expertise in embedded systems for the marine and aerospace industries or technologies for biomedicine, consumer electronics, retail automation and office automation. We recently significantly expanded our expertise in intelligent automation by joining more than 100 new colleagues from Future WorkForce Global, which has offices in Romania, UK and Germany.
Over the years, we have established long-term partnerships with world-renowned companies, and the quality of our services is recognized by clients who choose to work with us. For example, AROBS was awarded the title of Best Supplier of 2021 by Continental Group in the Engineering Services category.
How did employees become partners in the company?
On December 6, 2021, AROBS Transilvania software is listed on the AeRO market of the Bucharest Stock Exchange under the symbol AROBS. Even before the IPO, AROBS made the largest private placement in the history of the AeRO market.
AROBS is one of the few companies in Romania that implements a free stock option plan. AROBS colleagues who met the length of employment and performance requirements received free stock options within the company. They turn colleagues into colleagues-partners in the company.
25+ reasons to come to AROBS
AROBS is committed to fostering an open and communicative culture with an entrepreneurial spirit and initiative and an interest in community engagement (#Community. Friends. Partners.) and the proposed program contributes to the achievement of these goals.
At 25 years old, we enthusiastically celebrate the first quarter of a century of activity together with the successes of this time, thanks to the work of all colleagues and the desire for innovation. We wish you many more!
After 25 years of existence, AROBS offers you 25+ reasons to join our team of 1200+ colleagues. Learn more on the anniversary page.
Source: Hot News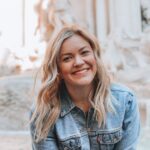 Ashley Bailey is a talented author and journalist known for her writing on trending topics. Currently working at 247 news reel, she brings readers fresh perspectives on current issues. With her well-researched and thought-provoking articles, she captures the zeitgeist and stays ahead of the latest trends. Ashley's writing is a must-read for anyone interested in staying up-to-date with the latest developments.