Two charming ruins have been preserved on Apollonos Street. They are closer to the center towards the Constitution and stand tightly wrapped in their green burlap aprons, like aprons waiting to be filled with fruit. They stand silent, like all the ruins, and their charm is revealed only to those who want to see them. To others, they seem like aesthetic misspellings, and they really are, if you just look at their messy appearance.
But the two ruins of the mighty and beautiful street of Apollo stand there like fossils of past lives. Before the war, Apollonos was a street of almost clean residential buildings with many 19th century mansions that belonged to families with considerable economic space and social prestige. Some of the two- and even three-story old neoclassical mansions built from about 1860 to 1890 began to be demolished very early, as early as 1932 or 1933, judging by old photographs. The old families who fortified the Athenian building, first under Otho and then under George I, reached the third or even fourth generation, often with problems of financial management of property that did not grow, and with problems of hereditary succession. In place of those very old houses, they began to build apartment buildings, which today we call interwar. In Apollo, but also on all the main streets.
Since then, many cycles of reconstruction on Apollonos Street, with uneven results, have left their marks, from interwar tenements to Nikis Gerasimos Molfesi Street and to Voulis Street, with a semi-circular ending, the work of Konstantinos Kitsikis, to the interesting post-war apartment buildings of Andreas Simeon or Antonis Kitsikis . But in between, next to the dull buildings of recent years, you can also see aspects of the city's past on a different scale and with a different aesthetic design. Like two little ruins on Ipatias street. The two ruins of Apollo are not modern. They are separated by decades, although the relentless time has put them together and dressed them in burlap. They look wrapped up and it's amazing how they stand side by side like this, as if one is supporting the other. The oldest one, facing only Apollonos Street, looks like a 19th-century house, its old German shutters and grilles resemble carols on a moonlit night. A brick house on the ground floor and a stone house on the first floor, this is one of those houses where there will be shops below and a residential building at the top.
But the one next door, the corner with Hypatius, the newest, is also in poor condition. This is a house that looks like it was built in the late 1920s, with art deco elements, with plinths and consoles, probably in reinforced concrete, in a very interesting and charming coexistence with the 19th century on the border with Plaka. And it is this view of the two closely intertwined ruins, like a forgotten piece of another Athens, that evokes the multilayeredness of the old road, pitted with traces and scratches of many generations.
They stand silently, and hurried passers-by, tourists, workers pass by them. They seem untouched, but their essence is alive, many treasures can be found there in the dim light of darkness.
Source: Kathimerini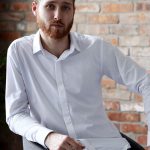 Robert is an experienced journalist who has been covering the automobile industry for over a decade. He has a deep understanding of the latest technologies and trends in the industry and is known for his thorough and in-depth reporting.