The national team of Moldova lost the chance to get a historic qualification for the 2024 European Championship, losing to the Czech Republic with a score of 3:0.
Euro-2024
Photo: SOPA Images / ddp USA / Profimedia
Moldova was defeated by the Czech Republic
Moldova lost to the Czech national team at the "Andruv" stadium at the end of the match, which ended with a score of 3:0.
David Dudera opened the scoring in the 14th minute against the Czech Republic, and the Moldovans were outnumbered in the second half after Vladislav Baboglo received two yellow cards in eight minutes.
In addition, the Czechs managed to break away in the 72nd minute when Tomas Chory scored 2-0. West Ham United player Tomas Soucek closed the score (min. 90).
With this defeat, Moldova finished Group E in fourth place.
Euro 2024 qualifying matches, group E, final standings
1. Albania 15p
2. Czech Republic 15p
3. Poland 11b
4. Moldova 10b
5. Faroe Islands 2b.
Source: Hot News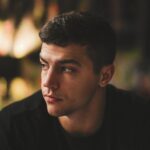 David Jack is a sports author at 247 News Reel, known for his informative writing on sports topics. With extensive knowledge and experience, he provides readers with a deep understanding of the latest sports advancements and trends. David's insightful articles have earned him a reputation as a skilled and reliable writer.