MAGNUMBET offers the partner the right to work under its brand, so the partner undertakes to adhere to the standards and rules established by it. If you want to offer customers the best betting experience, it's important to create the right space in partnership with MAGNUMBET. During setup, MAGNUMBET offers you a detailed vision of the location and the creation of the ideal territory on the spot. Opening and managing a betting agency under the MAGNUMBET brand can bring you more satisfaction not only from a financial point of view. Partnership with MAGNUMBET will help you discover the exciting world of betting and the philosophy that guides you in choosing solutions to create a space perfectly optimized for betting lovers.
Magnumbet gaming hall
Photo: Magnumbet
TV WALL is the heart of the betting area
The TV wall must be impressive, so MAGNUMBET recommends installing 8 to 12 TVs to display the LIVE betting offer, display the draws and results of the most popular international lotteries and, last but not least, display the most popular virtual games such as MAGNUM Missile and MAGNUM Six. In addition, as per MAGNUMBET guidelines, you should ensure that you have the appropriate TV subscription to broadcast the most popular sports events.
Place tables and chairs in front of the TV panel so that customers can watch the events in a relaxed atmosphere.
The selected furniture must meet the standards and aesthetics of the MAGNUMBET brand to ensure uniformity and quality.
Creating a space that meets these specifications will not only attract customers, but also provide a premium experience, build customer loyalty and maintain MAGNUMBET brand awareness.
Creation of an optimal cash register for bets
In order to ensure proper operation and compliance with regulations in this area, MAGNUMBET has 3 main recommendations for setting up a cash register intended for bookmaking activities in a bookmaker agency.
1. To protect the employee, as well as financial operations, the cash register must be closed and guarded.
2. The box office must be spacious enough for the operator or cashier to have enough space to place betting tickets, store and serve drinks offered as a protocol.
3. For maximum productivity and pleasant interaction with customers, the cashier must also provide an aesthetically pleasing environment. Therefore, you must provide a design that reflects the professionalism and quality of services offered by MAGNUMBET, and also guarantees a welcoming atmosphere for customers.
Do you want to become a MAGNUMBET partner? Leave a message at part[email protected] and you will be contacted as soon as possible.
Source: Hot News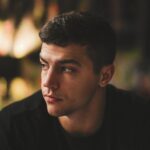 David Jack is a sports author at 247 News Reel, known for his informative writing on sports topics. With extensive knowledge and experience, he provides readers with a deep understanding of the latest sports advancements and trends. David's insightful articles have earned him a reputation as a skilled and reliable writer.