The Champions League Green Group match between Novak Djokovic and Yannick Sinner is scheduled for Tuesday, November 14 at the Pala Alpitour in Turin at 10:00 p.m. and will be broadcast live on Eurosport 2.
tennis
Photo: Adrian Ilincescu/ HotNews.ro
The 2023 ATP Finals tournament will take place from November 12 to 19 on the hard courts at the Alpitura Palace in Turin, Italy, and has a total prize pool of $9,000,000. The eight best players of the season will start, divided into the Green group: Novak Djokovic, Yannick Sinner, Stefanos Tsitsipas and Holger Rune, and, accordingly, into the Red group: Carlos Alcaraz, Daniil Medvedev, Andriy Rublev and Oleksandr Zverev.
Novak Djokovic (Serbia, 1 ATP) won his Champions Tour opener, 7-6, 6-7, 6-3 against Holger Rune (Denmark, 10 ATP), securing his world number one position until the end of 2023 year, regardless of the following results.
The Serb arrived in Turin after winning his 97th career title, a record 40th ATP 1000 Masters, with a 6-4, 6-3 final against Grigor Dimitrov (Bulgaria, 14 ATP).
In 2023, Novak Djokovic won three out of four Grand Slam tournaments: Australian Open (6-3, 7-6, 7-6 with Stefoanos Tsitsipas), Roland Garros (7-6, 6-3, 7-5 with Casper Ruud) and US Open (6-3, 7-6, 6-3 with Daniil Medvedev), and at Wimbledon he lost in the last action (6-1, 6-7, 1-6, 6-3, 4-6 with Carlos Alcaraz). This year, the ATP leader also won tournaments in Adelaide, Cincinnati and Paris.
Novak Djokovic has now won the Champions Tour six times, in 2008, 2012, 2013, 2014, 2015 and 2022 (he is tied with Roger Federer, followed by Ivan Lendl and Pete Sampras with five titles each, and Ilie Nestase with four trophies) and lost two more finals, in 2016 and 2018.
Yannick Sinner (Italy, 4 ATP) won his first match on the Champions Tour with a score of 6-4, 6-4 against Stefanos Tsitsipas (Greece, 6 ATP), becoming the first participant of the competition.
The Italian left Paris last week after beating Mackenzie Macdonald (USA, 41 ATP) in the first match 6-7, 7-5, 6-1, and because before the match against Alex De Minaur (Australia), 12 ATP) was less than 20 hours, he preferred to retire!
In 2023, Yannick Sinner won Montpellier, Toronto, Beijing and Vienna (the last two after the final with Daniil Medvedev), and his best Grand Slam performance was a Wimbledon semifinal loss to Novak Djokovic 3-6. , 4-6, 6-7.
The two athletes have met three times on the ATP tour so far, with Novak Djokovic managing to defeat Yannick Sinner each time, most recently in the semi-finals at Wimbledon this year.
Superbet offers odds of 2.30 on the prediction. Correct score 2-0: Novak Djokovic wins Yannick Sinner in straight sets.
| Novak Djokovic – Yannick Sinner | 2-0 in sets | | |
| --- | --- | --- | --- |
| Quota | 2.30 | | |
* the tariff is valid at the time of publication of the article
Source: Hot News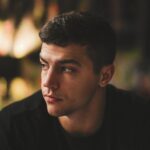 David Jack is a sports author at 247 News Reel, known for his informative writing on sports topics. With extensive knowledge and experience, he provides readers with a deep understanding of the latest sports advancements and trends. David's insightful articles have earned him a reputation as a skilled and reliable writer.