Madrid "Real" announced on Saturday about parting with the Belgian Eden Hazard, whose player he paid "Chelsea" no less than 115 million euros four years ago.
Eden Hazard and Carlo Ancelotti
Photo: JOSE JORDAN / AFP / Profimedia
Eden Hazard is leaving Real Madrid at the end of the season
After announcing the departure of striker Marco Asensio, Real Madrid have officially announced the departure of Belgian Eden Hazard, the player who was brought in to replace Cristiano Ronaldo but who Carlo Ancelotti no longer relied on.
"Real Madrid and Eden Hazard have reached an agreement whereby the player will leave the club on June 30, 2023.
Eden Hazard has played for the team for four seasons, winning eight trophies: the Champions League, the Club World Cup, the European Super Cup, two La Liga titles, the Copa del Rey and two Spanish Super Cups.
"Real Madrid would like to express its support to Eden Hazard and wish him and his family success in the future," the Madrid team announced on its official website.
Aged 32, the Belgian, who has 126 games and 33 goals, has also played for Lille and Chelsea, from where he joined Madrid in 2019, scoring just four times in 54 games.
Source: Hot News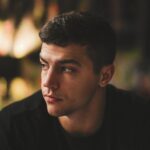 David Jack is a sports author at 247 News Reel, known for his informative writing on sports topics. With extensive knowledge and experience, he provides readers with a deep understanding of the latest sports advancements and trends. David's insightful articles have earned him a reputation as a skilled and reliable writer.