Ovidiu Hatcegan was one of Romania's most popular referees, but in March 2022 he suffered a heart attack and was forced to stay away from the football pitch. After more than a year, the center is returning and will once again lead an official match.
Ovidiu Hategan
Photo: Jonathan Moscrop / Zuma Press / Profimedia
Ovidiu Hatsegan will judge the match between Unir Unghena and Korvinul Hunedoara
According to the FRF, the 42-year-old referee was delegated by CCA for the match between Uniria Unghena and Korvinul Hunedoara, the first leg of the Ligue 2 promotion bracket.
The match will take place on Saturday, June 3, from 18:00.
Hatcegan will be assisted by Sebastian Gheorghe and Alexandra Korb, and Mircea Ardelyan will be the fourth referee. Ioan Onikas will be the referee observer.
At the end of March last year, Ovidiu Hatcegan suffered an acute myocardial infarction at the end of training. The operation was successful, a stent was installed in the center.
At the time, Hatsegan was also on the list of referees to travel to Qatar for the World Cup at the end of the year.
He needed a recovery period, but he resumed his activities in the VAR room only 3 months after the surgery he underwent, in the Romanian Super Cup, the first match with a VAR system in Romanian football. Later, he was in the VAR room and at important European matches.
The last official match that Ovidiu Hatcegan led in the center was Olympique Lyon – Porto, 1:1, which took place on March 17, 2022 in the Europa League. On April 20 this year, Ovidiu was invited by UTA to referee a school game between the senior team and the under-18 team.
Source: Hot News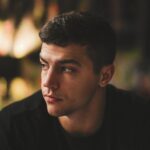 David Jack is a sports author at 247 News Reel, known for his informative writing on sports topics. With extensive knowledge and experience, he provides readers with a deep understanding of the latest sports advancements and trends. David's insightful articles have earned him a reputation as a skilled and reliable writer.