Strategic Choices and Efforts New Republic prevent in the second election the possibility of vote fraud, strengthening of abstentions or the flight of voters who consider that the result of the first round gives the party a comfortable victory, and in the second round they "see" PASOK for his reports Kyriakou Mitsotakis in the event of a third vote. In Harilaou Trikoupi, they talk about Mitsotakis' "blackmailing the voters" and talk about a tactical move to intimidate the public, as was done before the first election, highlighting the risk of mismanagement.
The case occupied a large meeting in the office of Harilaou Trikoupis, where it became clear that PASOK would definitely put an end to any discussions about possible cooperation with the ND. in case of failure to achieve independence.
"It was Mr. Mitsotakis who, even before the first elections, raised the dilemma "autonomy or chaos", he is the one who made it clear long ago that he had nothing to discuss with PASOK and Nikos Androulakis", – says an associate of President PASOK. And adds that now he will have to turn to "allied parties to find support if necessary."
At a strategic level, PASOK is moving with the central goal of using the momentum of the first vote to achieve an even better result. Thus, they constantly repeat that they are the only political force that can seriously and authoritatively stand in the center-left space, the only serious opponent of the ND. Kyriakos Mitsotakis. Any discussion of the prospect of cooperation would completely contradict the main strategic choice of the party. Nikos Androulakis noted yesterday speaking in Kallithea that PASOK will be talking programmatically, about solutions to big problems, "and not false dilemmas that help ND, as it helped him get a very large percentage of his strategy and his gold sponsor, Mr. Tsipras" . He added that "we are here to be a credible alternative programmatic opposition".
Regarding the shift of PASOK from the line of cooperation in conditions at the level of program convergence and in the selection of persons, which it had before the first elections, to a complete refusal to cooperate now, Harilaou Trikoupis put forward two reasons: firstly, the elections were held according to a simple proportional system that has their premise was the framework of collaborations, and secondly, they were mediated by the results of the elections, which causes a rearrangement in the political arena and puts other conditions in the whole discussion about possible collaborations.
Source: Kathimerini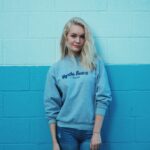 Emma Shawn is a talented and accomplished author, known for his in-depth and thought-provoking writing on politics. She currently works as a writer at 247 news reel. With a passion for political analysis and a talent for breaking down complex issues, Emma's writing provides readers with a unique and insightful perspective on current events.