Three lives lost in three days due to "missing" ambulances. The incident with the death of a 19-year-old pregnant woman and her child in Nea Makri yesterday Tuesday (06.06) was preceded by another incident with a 63-year-old woman in Kos last Sunday (06.04). .
In the case of a 19-year-old girl, her relatives complain that an ambulance was called several times, which arrived more than five hours late and after she had lost consciousness. In the case of Kos woman died in a farmer's cart as there was no ambulance to take her to the hospital.
Upon the death of a 19-year-old teenager, an EDI was appointed, as well as the intervention of the prosecutor's office of the first instance.
"Every day we get too many ambulance calls at the same time. While we are talking, up to 50 incidents per vehicle can be reported to the Center. Thus, management is being carried out to see which of them are urgent, which are urgent, and which are more "simple", from the point of view that nothing threatens the life of a citizen," said the chairman of the Union of Workers. begins to describe "K" the eternal problem EKAV Attica, George Mafiopoulos.
In particular, regarding the incident in Nea Makri, he says that the call to EKAB was made at 11.00 and the relatives of a 19-year-old woman reported that the woman was eight months pregnant and was experiencing weakness and loss of strength. The second call was made an hour later and was then deemed urgent. The car finally arrived at 13.30. "If a force majeure were indeed reported, it would not be given the same importance as a traffic accident or a heart attack. This is of course under investigation. The bottom line is that a young woman and a newborn died," Mr. Matiopoulos emphasizes.
He also emphasizes that there may not be a single ambulance in Attica, as is the case in many regions of the country, but this most clearly reflects the general problem of the ambulance service throughout the country due to the large population. He gives the picture that prevails in the pool.
"Currently there are 40 to 45 ambulances operating in Attica. Some of them serve in emergency situations, some for years, and some are in mobile units. Around 35, however they are permanently immobilized due to damage. In fact, we need at least 80 by 90, that is, twice as much, to be able to function as a human being. Based on international standards, we want 120 inches.
Source: Kathimerini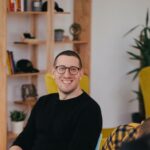 Jason Root is an accomplished author and journalist, known for his in-depth and informative writing on healthcare topics. He currently works as a writer at 247 News Reel, where he has established himself as a respected voice in the healthcare industry. With a passion for healthcare and an analytical mind, Jason's writing provides readers with a unique perspective on healthcare.