Over 35 years later the worst nuclear accident in the world, Chernobyl dogs still roam among abandoned, weather-rotted buildings, inside and around objects, managing to eat, reproduce, and survive.
Scientists hope that the study of these dogs can teach people new ways to survive in the harshest and most adverse conditions.
Last Friday they are published in the journal Science Advances the first of many genetic studies looking at 302 stray dogs living in the official "exclusion zone" around the devastation area.
The researchers identified populations whose varying exposure to radiation could make them genetically distinct from each other, as well as from other dogs outside the area.
"We have a great opportunity to lay the foundation for answering an important question: how to survive in such a hostile environment for 15 generations?" notes Elaine Ostrander, a geneticist at the National Human Genome Research Institute and one of several authors of the study.
"Chernobyl dogs are an incredible tool for observing the impact of such an environment on mammals in general," explains Tim Musso, professor of biological sciences at the University of South Carolina.
According to the researchers, most of the studied dogs are the descendants of pets that the locals were forced to leave before the great exodus.
Musso has been working in the Chernobyl area since the late 1990s and began collecting blood samples from dogs around 2017. According to scientists, some of the dogs live inside the former nuclear facilities, others – further away, at a distance of 15-45 meters. kilometers.
Using DNA, the researchers were able to identify dogs in the area based on exposure to high, medium, and low levels of radiation.
"It was a huge milestone for us. And what surprised us is how we even got to know the familiesonly about 15," says Ostrander.
Researchers can now focus on DNA modification.
"We can compare them and say: well, this is different, what has mutated, what has changed, what has evolved, what helps and what harms at the DNA level," she adds.
The study could have broad applications, scientists say, in understanding how animals and humans might live today and in the future in areas of the world under "constant ecological attack."
The study is the first step in answering important questions about how sustained high levels of radioactivity affect large mammals. "For example, will (exposure) change their genomes at a rapid rate?" asks dr. Carrie Ekenstad, a veterinarian who teaches at Purdue University, was not involved in the study.
Source: Associated Press.
Source: Kathimerini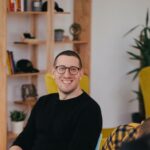 Jason Root is an accomplished author and journalist, known for his in-depth and informative writing on healthcare topics. He currently works as a writer at 247 News Reel, where he has established himself as a respected voice in the healthcare industry. With a passion for healthcare and an analytical mind, Jason's writing provides readers with a unique perspective on healthcare.