On Monday, the trial of the famous Shakira begins in Barcelona for tax evasion of almost 14.5 million euros, where prosecutors are demanding a sentence of more than eight years in prison, AFP and News.ro report.
Shakira in the Monotonia video
Photo: Ace Ent / Planet / Profimedia
The 46-year-old Colombian artist was summoned to court in the Catalan metropolis, where she lived for years with ex-footballer Gerard Pique before their publicized divorce last year.
However, a last-minute deal with prosecutors in which Shakira could plead guilty and pay a hefty fine in exchange for a stay of proceedings is still possible.
Defense for the singer, who said last year that the trial was a "matter of principle" to protect her innocence, told AFP that a deal with prosecutors had not yet been reached but was theoretically possible. until the last moment".
Prosecutors accused Shakira of failing to pay taxes in Spain in 2012, 2013 and 2014, although prosecutors said she lived in the country for more than 183 days a year during that period, the threshold above which a person must be considered a tax resident.
The prosecutor asked for a sentence of eight years and two months in prison and a fine of 23.8 million euros.
Shakira denies the allegations
The singer vehemently denies the allegations, and her lawyers say that although the artist started a relationship with Pique in 2011, she has not stopped traveling the world because of her career.
Shakira claims she only settled permanently in Barcelona in late 2014 before moving her tax residence from the Bahamas to Spain in 2015, just before the birth of her second child.
"The tax authorities saw that I had a relationship with a Spanish citizen, and they were salivating," she claimed in an interview with ELLE magazine last year.
"I owe nothing" to the tax authorities "and I am sure that I have enough evidence to prove my case and make sure that the courts will rule in my favor," said the singer, who has already paid 17.2 million euros to the tax authorities. to settle his situation.
This summer, prosecutors opened another case against the singer, who moved to Miami with her children after her divorce, for another tax evasion from 2018, estimated at six million euros.
A trial with the participation of 120 witnesses
The trial is expected to last until mid-December, with nearly 120 witnesses.
To confirm the accusations, tax investigators analyzed the private life of the star, interviewing her neighbors, checking her accounts on social networks, tracking her expenses in hair salons in Barcelona or in the clinic where she received treatment in the city on his behalf in 2012/2013. .
These were "unacceptable methods", according to Shakira's lawyers, who saw her name appear in the "Pandora Papers", a major journalistic investigation published in late 2021 that accused several hundred celebrities of having hidden assets in offshore companies.
A milestone in Latin pop music, Shakira recently found herself in the spotlight for her difficult breakup with Pique, which she opened up about in "Bzrp Music Sessions, Vol. 53″.
The collaboration with Argentina's Bizarrap became a global hit that won the Latin Grammy for song of the year on Thursday, and the lyrics also refer to her "debt to the tax authorities."
Pique, convicted of tax evasion
"People from my team tried to convince me to change the text, but I'm not a UN diplomat," he told Spanish magazine ¡Hola! this week.
Apart from Shakira, many other celebrities have had problems with the Spanish tax authorities in recent years, including footballers Cristiano Ronaldo and Messi, who were sentenced to less than two years in prison, which they should not have served due to clean criminal records.
Pique, for his part, was convicted in 2016 of tax evasion related to his image rights and had to repay more than €2.1 million to the tax authorities.
Source: Hot News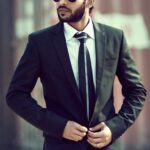 Joseph Wages is an entertainment journalist, known for his unique and engaging writing style. He currently works at 247 News Reel, where he covers the latest in entertainment news and provides in-depth analysis on the film, television, and music industries. With a keen eye for detail and a love for all things entertainment, Joseph's writing is both informative and entertaining. Follow Joseph for the latest entertainment industry updates and behind-the-scenes insights.