Sean "Diddy" Combs (leaf dad) and R&B artist Cassandra "Cassie" Ventura have reached a settlement a day after she accused him of rape and sex trafficking, the BBC reports.
Puff Daddy and Cassie Ventura in 2017
Photo: AT1 / Backgrid UK / Profimedia
Both said they had reached a settlement on Friday, without disclosing details of the settlement amount, but it appears to be a very large amount.
In a joint statement with Combs, Ventura said he had "decided to resolve this matter amicably under conditions where I have some level of control.
Combs announced that "We have decided to resolve this issue peacefully. I wish Cassie and her family all the best. With love".
She accused him of beating her and forcing her to sleep with others during filming
R&B singer Cassandra Ventura sued Sean "Diddy" Combs in federal court Thursday, accusing the rapper and hip-hop mogul, with whom she had a relationship and whose record label she was signed to, of subjecting her to serial physical abuse, sexual slavery and rape, reports Reuters.
One of the main allegations against Combs de Ventura, who goes by the name Cassie, was that he forced her to engage in sexual acts with a series of men paid by the rapper while he observed and filmed the encounters for your own enjoyment.
The suit, filed in Manhattan District Court, also accuses Combs of regularly beating Ventura during a 10-year professional and romantic relationship, during which he controlled her by intimidating her and supplying her with drugs and alcohol.
Ventura, 37, claims Combs raped her at the end of their relationship in 2018, when she expressed the idea of ​​leaving him.
What amounts were in circulation
Combs' attorney Ben Brafman said Diddy "vehemently denies these offensive and outrageous allegations." Brafman said Ventura resorted to a lawsuit "full of baseless and outrageous lies" after a failed attempt to blackmail Combs into paying $30 million by threatening to file a bankruptcy lawsuit. a book about their relationship.
Ventura's lawyer told The New York Times that she was offered "an eight-figure sum to shut her up and prevent this lawsuit," which she refused.
The lawsuit does not demand specific monetary compensation. Instead, it said Ventura wanted "justice for the decade of life that Mr. Combs stole from him through threats of violence, drug abuse, physical and psychological abuse and sexual slavery."
The 54-year-old founder of the famous Bad Boy Records label, Combs is one of the most influential producers and executives in hip-hop and a very successful artist, as well as the impresario of his own Sean John clothing line.
In 2017, Forbes magazine named him the highest-paid musician in the world, earning around $130 million a year at the time.
What charges did Cassie bring to court against Puff Daddy
The lawsuit, filed Thursday, describes Combs, who previously went by P. Diddy, Puff Daddy and Diddy, as a chaotic, controlling individual with violent tendencies directed at Ventura and others.
The suit says he forced Ventura to carry a gun in her purse, once held her girlfriend on the balcony of a high-rise hotel room and blew up rapper Kid Cudi's car after learning he was interested in Ventura.
According to the lawsuit, Ventura met Combs in late 2005, when she was 19 and he was 37, signed a 10-album record deal with Bad Boy Records within months and had an affair with him a few years later.
Combs is the latest high-profile record industry figure to be accused of sexual harassment in recent lawsuits that include singer-songwriter Steven Tyler of Aerosmith, record producer L.A. Reid and music director Neil Portnow, former president and CEO of the Recording Academy. which hosts the Grammy Awards.
Source: Hot News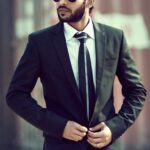 Joseph Wages is an entertainment journalist, known for his unique and engaging writing style. He currently works at 247 News Reel, where he covers the latest in entertainment news and provides in-depth analysis on the film, television, and music industries. With a keen eye for detail and a love for all things entertainment, Joseph's writing is both informative and entertaining. Follow Joseph for the latest entertainment industry updates and behind-the-scenes insights.