A British judge on Friday rejected an appeal by the editor of the Daily Mail tabloid to stop lawsuits brought by Prince Harry and singer Elton John, among others, for illegal information gathering, AFP and Agerpres reported.
Prince Harry
Photo: Paul Edwards / News Licensing / Profimedia
The decision by the High Court in London clears the way for a trial in one of the many cases brought by King Charles III's youngest son against the British press, which has been highly critical of him.
The Duke of Sussex, along with six other British celebrities, accused Associated Newspapers (ANL) of using illegal methods to gather information, such as hiring detectives, tapping phones or impersonating other people to obtain data.
The Daily Mail editor, who denies all the charges, asked a judge at a preliminary hearing in London in March not to give the green light to the trial, saying the appeal was made "too late".
Harry and wife Meghan follow paparazzi in 'near-catastrophic' car race – spokesman
– This is an exaggeration. Prince Harry and Meghan's "near-catastrophic chase" through New York was seen from a cab
Most of the reported facts date from 1993-2011, some from 2018.
The youngest son of Charles III has launched a legal action against several tabloid publications, which he believes are responsible for the death of his mother Diana in a car accident in Paris in 1997 while being followed by paparazzi, and which he accused of treating his wife Meghan Markle in the same way.
The 39-year-old prince, who moved to the United States after stepping down from royal duties in 2020, surprised the public by appearing at this audience, a very rare gesture for a member of the royal family.
In June he gave evidence in another trial, this time against the Daily Mirror. He then became the second member of the British royal family to appear on the witness stand after Edward VII, who testified at a libel trial in 1891.
Source: Hot News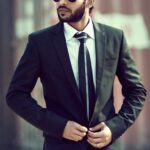 Joseph Wages is an entertainment journalist, known for his unique and engaging writing style. He currently works at 247 News Reel, where he covers the latest in entertainment news and provides in-depth analysis on the film, television, and music industries. With a keen eye for detail and a love for all things entertainment, Joseph's writing is both informative and entertaining. Follow Joseph for the latest entertainment industry updates and behind-the-scenes insights.