Influencer Dorian Popa, who has more than 2 million subscribers to his YouTube channel, has had his first public reaction after being found under the influence of cannabis while driving a luxury car.
Dorian Poapa (left)
Photo: Agerpres
In a clip called "The Biggest Mistake of My Life," Dorian Popa explained why he only now made the first statements on this topic.
The vlogger said he had "no mitigating circumstances" and was "very sorry" for setting a bad example for young people who follow him, adding that the gesture on Tuesday was to present his version of what happened last week. for cannabis.
"I'm not apologizing. I fully accept the consequences of my actions. I'm not here to hide. identify. I used cannabis. Not the day I got pulled over by the police, but I did. Something that, as I said, I regret. I regret this especially because I knew you could test positive for this substance even days after taking it. At the time, my idiotic thoughts were that I had a long-planned trip out of the country for a shoot that I didn't want to drive to, and you know very well that Eddie is my driver. Eddie, who was doing all the concerts around the country when I had a broken knee. And that's why I made this stupid mistake," said Dorian Popa.
"Greeting mistake"
The vlogger explained that this Eddie was his driver before the police caught him, but he lacked the inspiration to go to a store a few hundred meters from his house, thinking that nothing would happen to him.
"An obvious mistake I suppose, because it doesn't matter if it's 500 meters or 500 km, the facts are the same. Although some time passed after consumption and I was conscious, the legal framework is the same," said the influencer pathetically.
Dorian Popa also clarified how he was dressed when he was stopped by the police. The influencer says that after the shower he was in panties and a bathrobe and "like a retard" got behind the wheel and drove to the store.
Shortly after he pulled the car out of the garage, Dorian Popa was pulled over by a police officer who he said was doing an exemplary job.
The influencer said that even the officers were surprised that he tested positive for cannabis, they believed that if he was found under the influence of drugs, the drug test would show the presence of cocaine due to his high state.
Dorian Popa divorced Claudia Yosyp
The influencer explained that there were events that he did not make public that affected him, such as the breakup with Babs, aka Claudia Joseph, Dorian Popa's ex-girlfriend. And this "maybe" contributed to his "stupid mistake", Dorian Popa also stated.
However, he insisted he had no excuses and accepted the consequences.
Popa also said he also underwent a clinical examination when he was taken to the hospital for a biopsy, which concluded he was "conscious, coherent," but that was not disclosed to reporters.
Dorian Popa also stated that he gave an explanation to his fans a week and a half after the incident because he was waiting for tests from the INML.
The influencer also stated that he is not a hypocrite, even if he tests positive for cannabis, he still claims that he is against drugs and that young people should now see him as a "counterexample".
"I'm terribly sorry, I'm covering my head with ashes in front of everyone, but know that I remain the same person you know and have followed for more than 12 years," said Dorian Popa, who emphasized that it is human to err. , but it is important to learn from your mistakes.
A toxicology report conducted at the INML confirmed the presence of cannabis in the body
We will remind, the influencer Dorian Popa was caught on October 27 under the influence of drugs, when he was dressed and driving a luxury car.
A toxicology report carried out at the INML confirmed the presence of cannabis in the body of Dorian Popa, the Europol Union announced on Monday.
"The toxicological report by the National Institute of Forensic Medicine was completed today and it appears that the result was not affected by the exchange rate of the euro. The presence of cannabis in the body has been confirmed, and no… it is not from involuntary inhalation from other smokers," said a post on the Europol Facebook page.
Dorian Popa emphasized in a Tuesday morning video blog that this did not affect the speedy completion of the toxicology report.
Source: Hot News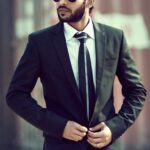 Joseph Wages is an entertainment journalist, known for his unique and engaging writing style. He currently works at 247 News Reel, where he covers the latest in entertainment news and provides in-depth analysis on the film, television, and music industries. With a keen eye for detail and a love for all things entertainment, Joseph's writing is both informative and entertaining. Follow Joseph for the latest entertainment industry updates and behind-the-scenes insights.