One of the daughters of Bruce Willis wrote about her father's dementia in a large essay for Vogue, news.ro writes. The family of Willis, 68, announced in March 2022 that the actor would retire due to his diagnosis of aphasia, a language disorder caused by brain damage that affects a person's ability to communicate.
Bruce Willis and his wife Emma Heming in Los Angeles
Photo: The Image Direct / Profimedia Images
Following the announcement, the team that had worked with Willis in recent years speculated that there were signs of his cognitive decline on set. In February, Willis' family confirmed that his condition was the result of frontotemporal dementia, writes The Guardian.
"I knew for a long time that something was wrong," writes 29-year-old Tallulah Willis. "It all started with some vague lack of response, which the family attributed to hearing loss.
When this lack of response spread, Willis writes, she took it personally, suggesting that her father was "losing interest" in his new family: his wife, Emma Heming Willis, and their two children.
"My teenage brain was tormenting itself with some miscalculations," Willis writes. "I'm not pretty enough for my mom, I'm not interesting enough for my dad."
Tallulah Willis goes on to explain that she suffered from anorexia for four years after periods of depression and alcohol addiction. "I admit that I have met Bruce's decline in recent years with an avoidance and denial of which I am not proud, but the truth is that I myself have been too ill to deal with it."
Emma Heming Willis recently asked the paparazzi to stop taking pictures of her husband because people with dementia can become disoriented due to flashes.
Tallulah Willis added that while her family is "at the beginning of the pain," she finds solace in trying to make her father feel comfortable: "It's like a unique and special time in my family and I'm so happy to be here for that."
She adds: "Every time I go to see my dad, I take a lot of pictures, looking for treasures in things that I didn't pay much attention to before. All his voice messages are stored on the hard drive. I'm trying to document, archive everything for the day he's gone, to remember him and us. He still knows who I am and his face lights up when I walk in the room."
Earlier this week, Arnold Schwarzenegger said of his former co-star: "I think he's fantastic. He was, is and will be a big star. And I think that he will always be remembered as a big, big star. And a good person. I understand that under his circumstances, from the point of view of health, he was forced to retire. But in general, you know, we never retire."
Source: Hot News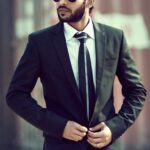 Joseph Wages is an entertainment journalist, known for his unique and engaging writing style. He currently works at 247 News Reel, where he covers the latest in entertainment news and provides in-depth analysis on the film, television, and music industries. With a keen eye for detail and a love for all things entertainment, Joseph's writing is both informative and entertaining. Follow Joseph for the latest entertainment industry updates and behind-the-scenes insights.