Tupac Shakur, better known as 2Pac, will receive a star on the Hollywood Walk of Fame on June 7, 26 years after the rapper's death, reports BBC.
Tupac Shakur and Shock G from Digital Underground
Photo: Pat Johnson / imago stock&people / Profimedia
Tupac Shakur, whose star will be the 2,758th on the Walk of Fame, was born in New York and had a major influence on hip-hop, especially the West Coast rap scene.
Sekyiwa "Set" Shakur, Tupac's sister, will represent the rapper during the official ceremony.
The host of the ceremony will be radio host Big Boy, and guests will be director Allen Hughes and writer Jamal Joseph.
Shakur, whose stage name was 2Pac, released his debut album in 1991 and achieved chart success with hits such as California Love, All Eyez on Me, Changes and I Ain't Mad at Cha.
He died on September 13, 1996 at the age of 25 after being shot four times in Las Vegas, so the star will arrive a few months before the 27th anniversary of his death.
He would have turned 52 on June 16.
Source: Hot News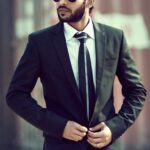 Joseph Wages is an entertainment journalist, known for his unique and engaging writing style. He currently works at 247 News Reel, where he covers the latest in entertainment news and provides in-depth analysis on the film, television, and music industries. With a keen eye for detail and a love for all things entertainment, Joseph's writing is both informative and entertaining. Follow Joseph for the latest entertainment industry updates and behind-the-scenes insights.