Justine Trier's Anatomy of a Fall won the Palme d'Or at the 76th Cannes Film Festival on Saturday.
The French court drama analyzes aspects of crime and marriage, challenging simple conclusions, while the 44-year-old director, who criticized Emmanuel Macron's policies in his speech, becomes, with her award, the third woman in Cannes history to win the Palme d'Or. The top prize went to Britain's Jonathan Glaser's The Zone of Interest, a biased approach to the Holocaust based on a book by Martin Amis, while the Jury Prize went to Fallen Leaves by Aki Kaurismäki. Vietnamese Tran An Hung was awarded Best Director for "Pot-au-feu" and Japanese Yuji Sakamoto's script for Hirokazu Kore-Eda's "Monster" won Best Screenplay. Another Vietnamese, Tien An Pham, retained the Golden Camera, while the Japanese Koji Yakuso for his role in Wim Wenders' Perfect Days also received the male camera in Turkkala Merve Dizdar for her role in performance awards. performance in "On Dry Grass" by Nuri Bilge Ceylan.
In accepting the award, Dizdar made reference to the character she plays ("a woman who fights for her beliefs and her very existence – and pays dearly"), dedicating her win to "all my sisters who don't bow their heads" and "…those who expect to live the best days they are entitled to in Turkey."
Her statement apparently upset Emre Cemil Ayvali, a member of the Central Committee of the Justice and Development Party (led by Erdogan), who called her "two-faced", "disrespectful" and "talkative", calling her a "nonentity". complex, etc.
Source: Kathimerini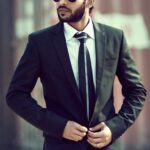 Joseph Wages is an entertainment journalist, known for his unique and engaging writing style. He currently works at 247 News Reel, where he covers the latest in entertainment news and provides in-depth analysis on the film, television, and music industries. With a keen eye for detail and a love for all things entertainment, Joseph's writing is both informative and entertaining. Follow Joseph for the latest entertainment industry updates and behind-the-scenes insights.