Actor Sam Neill, known for his role as paleontologist Alan Grant in the "Jurassic Park" saga, said in his memoirs, which will be published next week, that he is being treated for stage 3 blood cancer, reports AFP. He was diagnosed in 2022.
Laura Dern, Sam Neill and Jeff Goldblum in Jurassic World Dominion
Photo: Universal Pictures / Backgrid UK / Profimedia Images
"The truth is that I am sick. Maybe dying. I'll have to speed it up," he writes in the first chapter of his book "Have I Ever Told You That?", which he wrote while undergoing chemotherapy, Agerpres reports.
In an interview with the British newspaper The Guardian, the actor said that he is in remission, but he will have to continue treatment for the rest of his life.
"I can't pretend there weren't some dark moments last year," he explained, given that he was diagnosed with non-Hodgkin's lymphoma in 2022.
"But those dark moments are enlightening," the British-New Zealand actor added, saying he was just happy to be alive.
75-year-old Sam Neill is best known for his role as one of the main characters of "Jurassic Park", Professor Alan Grant, in three episodes of this saga, the first of which was directed by Steven Spielberg in 1993.
His long career in front of the camera began in the 1970s and continued in recent roles such as the hit series Sharpshooter and the latest Jurassic Park installment, Jurassic World: Dominion, released in 2022.
In his spare time, Sam Neill works as a winemaker in New Zealand and prepares for a new role in the television adaptation of Liane Moriarty's novel The Apples Never Fall.
If you're also interested in reading the Nerd Alert column, you can find it here:
"The Crypt of the Apocalypse" can now be visited online / Researchers are developing biocomputers with human neurons / Quentin Tarantino's radical decision
Source: Hot News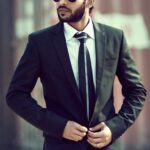 Joseph Wages is an entertainment journalist, known for his unique and engaging writing style. He currently works at 247 News Reel, where he covers the latest in entertainment news and provides in-depth analysis on the film, television, and music industries. With a keen eye for detail and a love for all things entertainment, Joseph's writing is both informative and entertaining. Follow Joseph for the latest entertainment industry updates and behind-the-scenes insights.