Princess Iman, daughter of King Abdullah II of Jordan, married a financier of Greek origin, the ceremony took place on Sunday in the royal palace near the capital Amman, writes AFP.
Princess Iman and Jamil Alexander Termiotis
Photo: APAImages / Shutterstock Editorial / Profimedia
Jordanian state television broadcast the wedding ceremony between the princess, who was born in 1996, and Jamil Alexander Termiotis, attended by the King, Queen Rania and other members of the royal family, as well as the groom's family.
View this post on Instagram
Princess Iman, a graduate of Parsons School of Design in New York, is the eldest daughter of the Jordanian royal couple and second in line to the throne after Prince Hussein bin Abdullah II.
Her husband, born in 1994 in Venezuela, in a family of Greek origin, works in the field of finance in New York.
View this post on Instagram
The royal palace announced the engagement last July, according to AFP, Agerpres reports.

Source: Hot News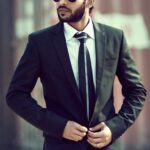 Joseph Wages is an entertainment journalist, known for his unique and engaging writing style. He currently works at 247 News Reel, where he covers the latest in entertainment news and provides in-depth analysis on the film, television, and music industries. With a keen eye for detail and a love for all things entertainment, Joseph's writing is both informative and entertaining. Follow Joseph for the latest entertainment industry updates and behind-the-scenes insights.