Last year, the German firm lifted the curtain on a special edition BMW 3.0 CSL to mark the 50th anniversary of the BMW M division: the model, sold in a limited run of 50 units, was equipped with BMW M Performance rims with central nutpaying tribute to global competition.
From now on, these BMW M Performance rims with center nut are now available for sale within Catalog of original BMW accessories : they can be ordered BMW M2 coupeTHE BMW M3 Sedan and Touringas well as BMW M4 coupe and convertible.
Wheels with central locking from BMW M Performance
Christened Central castle, rims with a central nut were originally developed for use in competition and motorsport: thanks to their simplicity, they allow faster wheel changes, reducing pit stop times. In fact, instead of the usual four or five screws, each rim is attached to the hub of the wheel thanks to one central screw.
This screw is torqued to 930 Nm when tightening to ensure a strong fit and hold. This feature pays tribute to car racing, but it also has another advantage: it reduce rotating massesoffering a unique design.
Now available as an accessory, the M Performance wheels with central locking are offered on the BMW M2, BMW M3 and BMW M4 models with a diameter of 19 inches for the front axle and 20 inches for the rear axle. These lightweight forged wheels feature Y-spokes painted in a matte Jet Black colorand have "M Performance" engraving. They are mounted on 275/35 ZR19 tires at the front and 285/30 ZR20 at the rear.
Tribute to the world of motorsport
In addition to Centrelock wheels, the BMW M Performance Parts range offers many others accessories inspired by the world of motorsportsuch as equipment related to the suspension, transmission, aerodynamics or even the cabin.
For example, we find the M Performance suspension with height-adjustable springs, the M Performance sports brake system or even the BMW M Performance carbon elements, made mainly of CFRP (carbon fiber reinforced plastic). Model-specific body details such as the M Performance carbon front spoiler, the M Performance rear diffuser or the M Performance carbon door sill insert also lend a sportier look.
Inside, the BMW M Performance Parts catalog also offers carbon and Alcantara elements inspired by motorsport: for example, we find Alcantara knee reinforcements, an M Performance Pro steering wheel or even an M Performance Alcantara armrest.
Read also:
• BMW Vision Neue Klasse (IAA Munich 2023): the best concept before the big leap
• BMW: 1 in 4 sales will be online in 2025
• BMW invests in ecological paints
Author: Tran Kha
Source: Auto Plus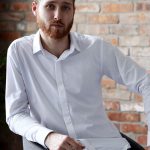 Robert is an experienced journalist who has been covering the automobile industry for over a decade. He has a deep understanding of the latest technologies and trends in the industry and is known for his thorough and in-depth reporting.