Based on a VW CrafterTHE XL special bus this is a real all-terrain vehicle on wheels! Adventure on any terrain awaits you with this specially prepared vehicle! Because, XL special bus not only relies on its modularity, but can also, upon request, drive onto paved roads. With this on-demand preparation, customers will be able to choose four-wheel drive, a VW differential lock, as well as an off-road chassis, reinforcements, underbody protection or many other features that will allow for off-road driving. .road…!
Modern and wooden interior!
Inside, comfort and warmth are the key words. High-quality materials, a large amount of indirect light and extensive use of wood create a cozy atmosphere. During the day, the large windows let in plenty of light, and the mosquito net is perfect for outdoor camping. In addition, thanks to the modular structure, it is possible to individually decide how each owner wants to organize and furnish his mobile home. In its classic version, the mobile home is equipped with a bathroomwith a food and with two beds and can accommodate up to five people. But in this version, transport possibilities are clearly limited. On the other hand, if you remove the removable seat, the cargo space increases from 3,800 to 8,200 liters!
Up to 5 people in Custom Bus XL
The Custom Bus XL kitchenette is very complete. It is equipped storage compartments very practical gas stoves double lights (2×3 kg) and a sink. There is also a refrigerator Compressor 75 l with chamber for ice. Other well-designed storage compartments are located under the seat. The atmosphere is pleasant when the large double table is set up for eating and the front seats are turned to create a small dining area. After lunch, the rear seat folds down to form a large 210×155 cm bed that can accommodate up to three people. If you want to spend the night for five in the VW Crafter, you can even order the optional folding roof and add an extra bedroom (200×120 centimeters) to the motorhome!
Finally, the fitted van is available with a full bathroom optionally including a wash basin, a shower and bathroom separated The shower is completely stored in the floor, which allows you to avoid losing valuable storage space. The rest simply disappears into the row of furniture when not in use. Two tanks for fresh water 13 liters (depending on the configuration, max. 90 l) p water heater available Those who want to be self-sufficient can install a solar panel system on the roof. Electricity is temporarily stored in the battery 300 mAh. The conversion price, including the base car, starts from 84,500 euros!
Read also:
Motor home: what equipment is required?
Autodom: what is the fine for parking violations?
Motor home: These mistakes should not be made when cleaning it
Author: Peter H.
Source: Auto Plus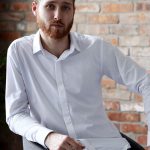 Robert is an experienced journalist who has been covering the automobile industry for over a decade. He has a deep understanding of the latest technologies and trends in the industry and is known for his thorough and in-depth reporting.